"Who decided to take a baby who's being breastfed away from his mother?"
Australian actress Melissa George has spoken about the brutal battle for custody of her two sons, aged three and one, after a harrowing domestic violence incident.
The 40-year-old actress, who was born in Perth, began her relationship with French entrepreneur Jean David Blanc in 2011. The pair separated in September last year, after allegations of domestic abuse. Now, her sons, three-year-old Raphael and one-year-old Solal, aren't allowed to leave France and she's fighting for their custody.
On last night's episode of Sunday Night, George told Channel Seven how a 48-year-old Blanc threw her against a door frame in their Paris home last September. She claimed he slammed her head into a wardrobe and struck her in the mouth after a night out.
She couldn't move her neck; she had bruising on her back, buttocks and forehead; and, upon reaching the police station after a bloodied Uber ride, she vomited into a waste basket and was taken to hospital.
Both George and Blanc were found guilty of abuse (Blanc suffered scratches).
"I fought for my life," she told Channel Seven.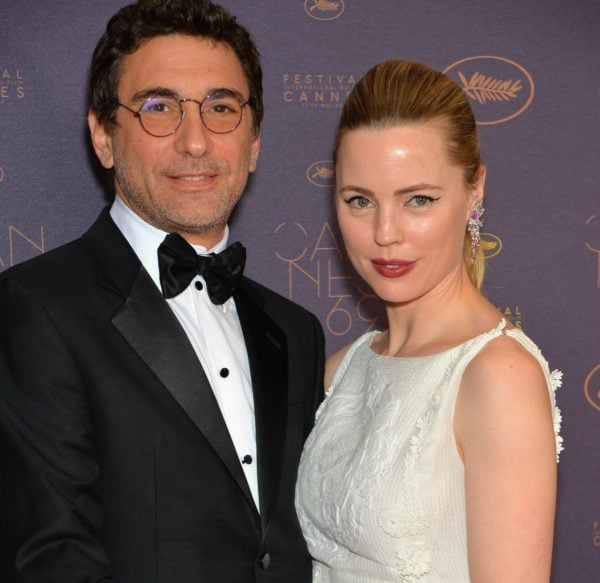 But the most painful part of the story is one too many women can relate to.
Take away the city, the money, the red carpets and the fame, and you have a mother fighting to keep her children safe.
"There's been a block on the children leaving the territory of France," George discovered when she said she tried to take the kids with her to the US for work. She claims the trip was booked a month in advance.
They were on the plane, on the runway, when the police intervened. Blanc had accused her of kidnapping.
Sally Faulkner talks to Mia Freedman about trying to get her children back
Now, the actress is sharing custody of the children with her ex-partner. They are each spending one week at a time with the kids as they battle it out in court.