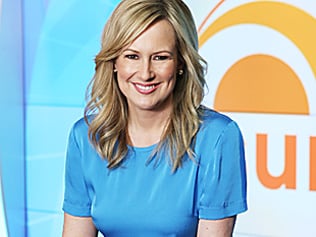 Well, this sucks.
Channel Seven has just quietly shut down Mel Doyle's 7pm news bulletin – the gig she was given when she moved on from her role as host of Sunrise.
Mel will continue to host the 4pm news bulletin.
Last year, Mel told her loyal Sunrise fans she'd be leaving the show after 14 years with "great sadness". At the time, she said she'd been offered a "great opportunity" which included the 4pm and 7pm news as well as coverage of big gigs like the royal visit.
A Channel Seven spokeswoman told The Daily Telegraph Sydney Confidential, "Melissa's roles presenting Seven News at 4 and as a senior correspondent for major national and international news events are becoming increasingly demanding. In the last seven months, Mel has anchored Seven News coverage of Schapelle Corby's release from jail from outside Bali's Kerobokan prison, covered the Blue Mountains bushfires and tropical Cyclone Ita, the Oscars from the red carpet in LA and travelled to Jordan to produce a series of special reports on the Syrian refugee crisis."
As we said, this news sucks. Mel Doyle's great and we hope she pops up somewhere else very soon.