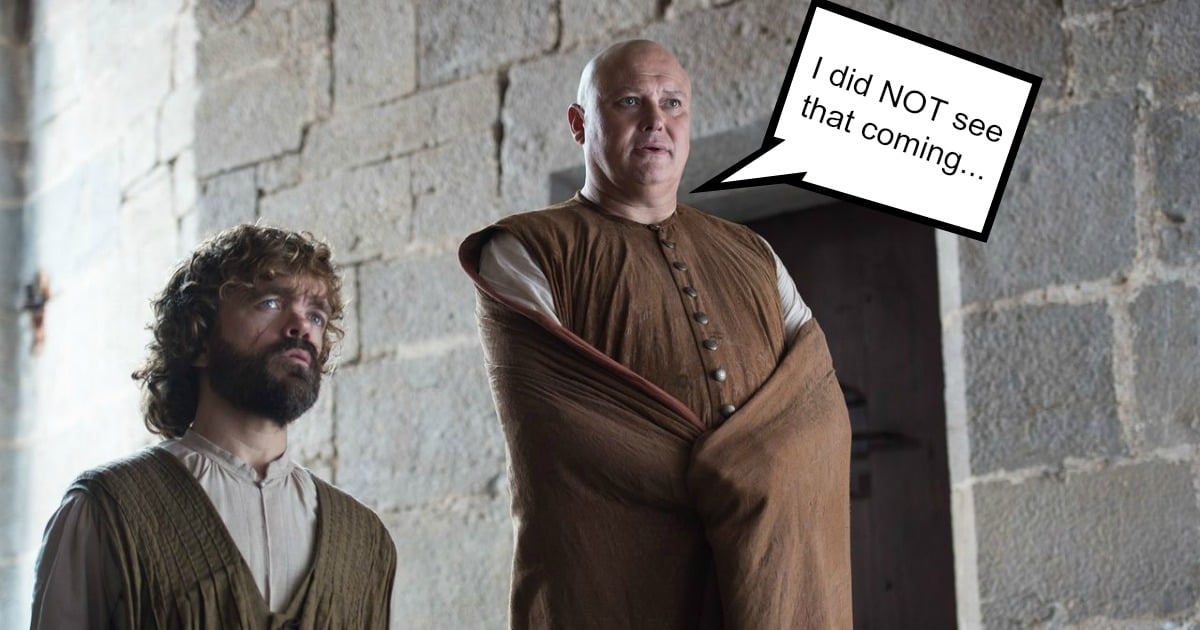 This post contains spoilers. Do not read on unless you've seen the latest episode of Game of Thrones.
Really.
Don't.
OK, you've been warned.
There are two things that appear in almost every episode of Game of Thrones.
Two things that, regardless of what is going on, will always pop up.
In fact, in the 51 episodes that have screened, they have appeared 122 times.
Those two things?
Here they are: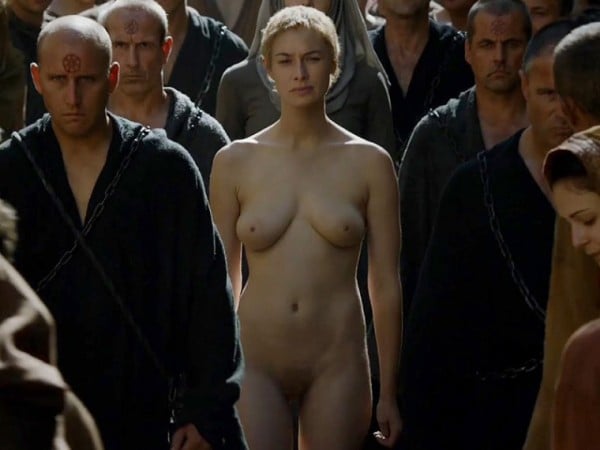 And here they are again: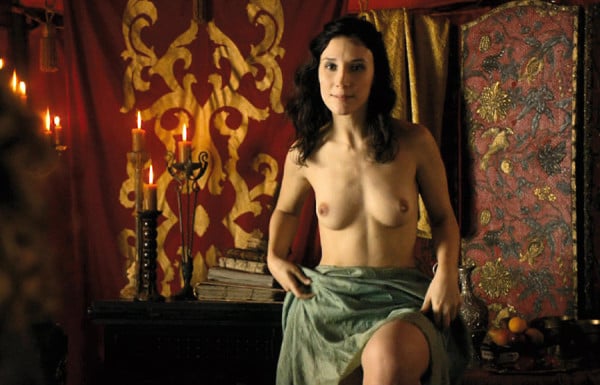 Hello!: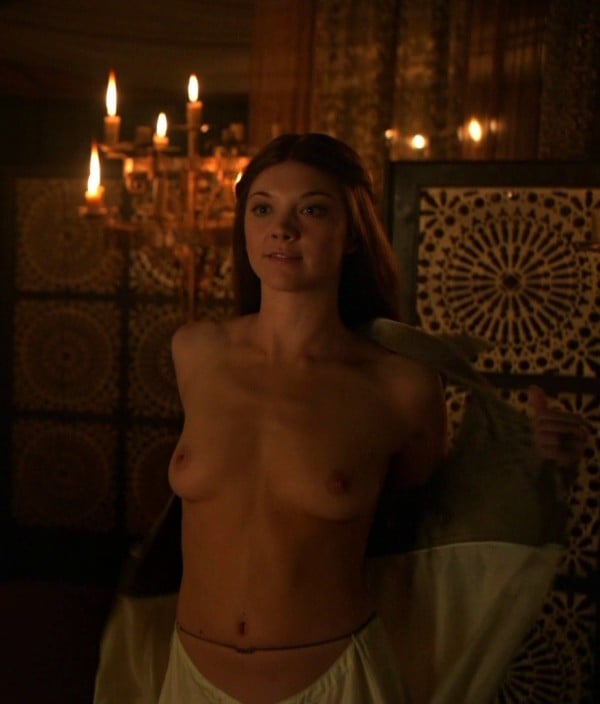 Yep, a left boob and a right boob. They're there, every time.
Like here: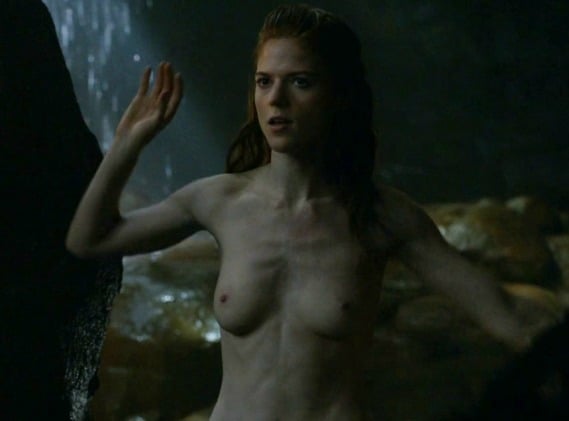 But last night, Lefty and Righty looked a bit different.
THEY LOOKED LIKE THIS: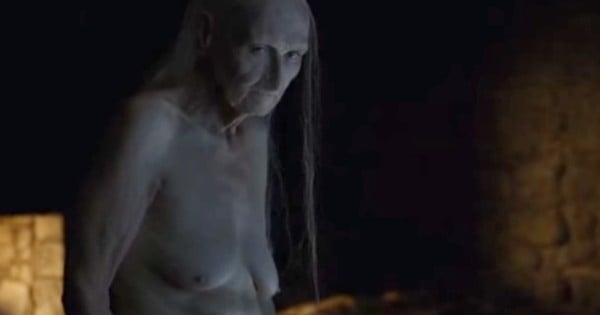 Yes, last night, in a dramatic final scene, it turns out that super-hot, perky-breasted Melisandre was actually the owner of two deflated, saggy boobs.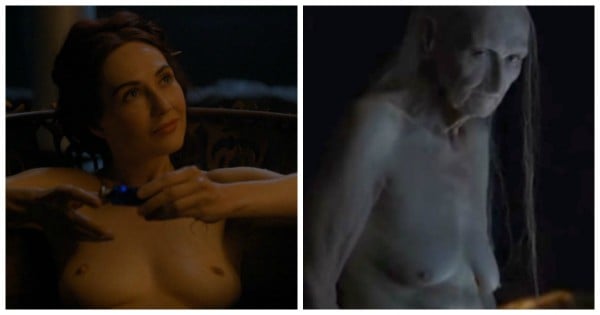 And it sent the internet insane:
Until now, all the knockers of Westeros have looked the same: Perky and somewhere between a B and a D cup.
There's a reason for that: It's biology, baby. Ever since we wandered out of Africa, human males have preferred a round, high, medium-sized boob with small but alert nipples. Like Goldilocks, Neanderthal man liked his boobs not too big and not too small.