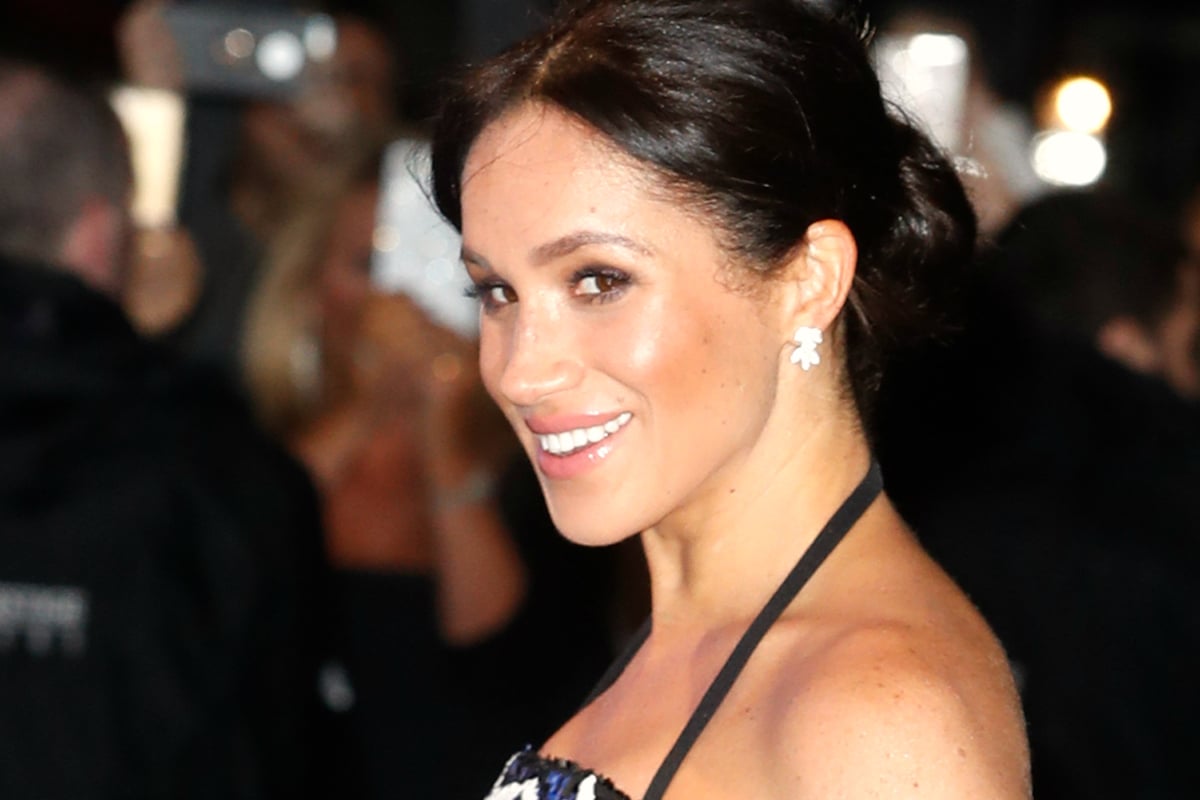 The honeymoon is over for Meghan Markle. Morning sickness will do that to you, but so will the tabloid media.
Megs got back from the royal tour and barely had time to pull her bra off down her sleeve before she was thunked over the head with the tabloid ugly stick.
Yes, after six months of marriage, a pregnancy announcement and a impressive gaggle of good deeds done, Royal Saviour Meghan has had the script switched. According to a slew of "news" stories, she's only one resting bitch face away from being Duchess Difficult.
And we all know that there is nothing – NOTHING – more hateful than a difficult woman.
Difficult women have ideas of their own. They set their own schedules. They have their own opinions. They go after what they want. They even (gasp) wear what they want.
Listen to Holly, Mia Freedman and Rachel Corbett discuss the trope of the difficult women, here: 
Megs, as a former actress and a woman who managed to live to age 36 without a handsome prince on hand at all times, is a prime candidate for a Difficult label.
It's just, until now, the notoriously pointy UK tabloid press had been too busy wondering what she was going to wear to her wedding, what her "deadbeat Dad" was going to do next, and when she was going to hurry up and get pregnant. Well, now we know the answers to all those questions – bright white, fade into obscurity, and NOW – it's time for a new narrative. And, what do you know, here's one they prepared earlier.
So here, for the innocent observer, are all of the signs that Megs has crossed the line into "difficult woman" territory.
1. She has a nickname.
Just when we'd got used to "the Duchess of Sussex", we have a new name to learn for Many-Monikered-Megs.
"Hurricane Meghan" is the name supposedly given to her by Palace staff, who are perturbed by her considerable energy.
2. Her husband loves her very much and wants her to be happy.
"What Meghan wants, Meghan gets."
These words, supposedly uttered by Prince Harry to the "courtiers" (all of whom are "Tommy", that terrifying man with the moustache from The Crown) about his bride's choice of tiara, pre-wedding, have now become as infamously romantic as "You Complete Me" and "Seriously, Jack, just hold on to the goddamn door" .
3. She didn't wear the damn hat.
If you ever find yourself in the same room as The Queen (it happens), you need your head to match hers.
Meghan missed the memo about this, according to Vanity Fair, and went on her first Queen double-date with a bare head while Queenie wore a hat. Big mistake. Huge.