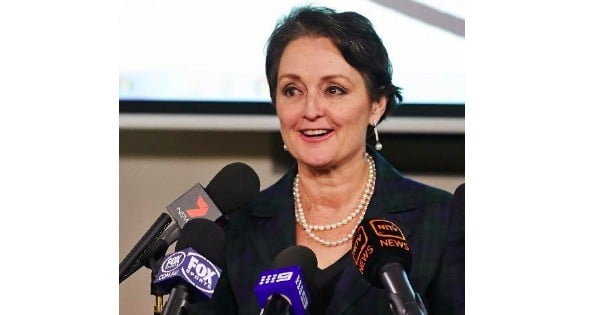 Children with drug-resistant epilepsy in New South Wales are set to receive a cannabis-based medication in a world-first medicinal marijuana trial.
From March, terminally-ill adults and sick children alike will be able to use cannabis for medicinal purposes to ease their conditions in this landmark trial for Australia.
As the NSW state government prepares to launch the drug trials, hospital ethics committees have officially given their approval.
While children in the trial will be given the drug Epidiolex, a liquid drug to be dispensed in syringe droppers,  some 30 terminally ill adults in Newcastle will be given vaporised leaf cannabis to inhale, easing their discomfort and pains while increasing appetite.
The children's trial will be monitored by the Sydney Children's Hospital in Sydney's Randwick and Westmead, while the adult trial will take place at the Calvary Mater Hospital in Newcastle.
This announcement comes less than a year after Medical Research Minister Pru Goward was in talks in the UK to persuade the world's top cannabis researchers towards testing cannabinoid medicines in NSW.
"There are plenty of countries where you can buy capsules or cookies, but NSW will be the first country to have pharmaceutical-grade products," Ms Goward said.