Once you have kids, they become top priority. It's just the nature of parenting – or so we're led to believe.
However, Married at First Sight expert John Aiken believes this shouldn't necessarily be the case.
Instead, the psychologist recommends couples prioritise their partner ahead of their kids.
In an interview with lifestyle blogger Jules Sebastian on her YouTube series Tea With Jules, Aiken explained why taking this approach is better for everyone in the family.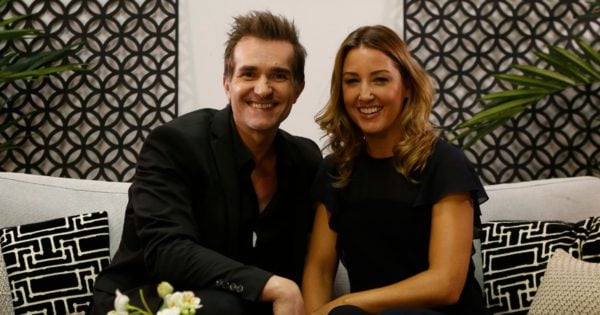 "Kids catch stress. So if a couple is really good, strong and chilled, their kids are chilled," he told Jules in the latest episode.
"Whereas when we are not connecting, when we are resenting each other... then the kids are going to pick up on that and they're going to play up."
Aiken uses this approach himself, and it admits it might be a little controversial.
"I always think, 'I'm going to prioritise my wife over my kids'. Some people may not like that, doesn't worry me, that's what I do," he said.
"I think if you get the relationship right, the kids will fall into line."
Listen: Jules' husband Guy Sebastian talks about their road to marriage. (Post continues after audio.)


The clinical psychologist shared several other tips with the mum-of-two, including how many times he recommends having sex a week.
"It's important to prioritise having sex. Once a week... that's the sweet spot," he said.