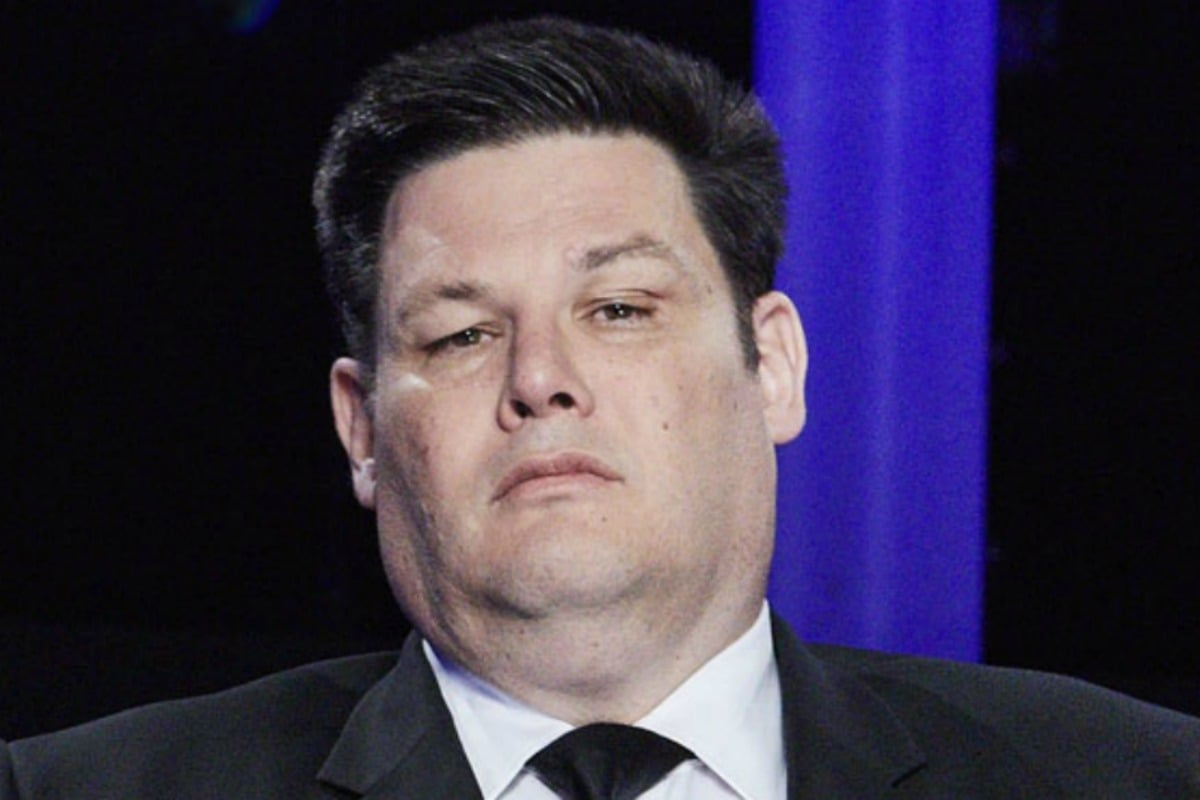 Following news of an affair, The Chase star Mark 'The Beast' Labbett has spoken publicly about discovering he had married his cousin, Kate Labbett, after their 2014 wedding.
It's understood their fathers are first cousins, making the pair second cousins. The couple, 53-year-old Mark and 26-year-old Katie, also have a son, whose name and identity has not been publicly disclosed.
Over the weekend, reports emerged that Katie had been cheating on Mark for more than a year.
The Sun claims Katie has been seeing her new boyfriend 28-year-old Scott Bate since 2017, and since deleted Facebook photos suggest the pair have taken numerous trips together and spent time with friends as a couple.
Appearing on UK morning show, Loose Women, Mark told the panel that after he married Katie, he discovered they were cousins.
"It wasn't something we were aware of at the time — it was one of those things that happened," he said.
He then spoke about how difficult it was to adjust to married life, adding, "I'd been a single man for a long while so I was getting used to the idea of being on my own.
"A bachelor can be pretty selfish, you get used to doing what you wanna do all the time."
The Mirror, however, tells a slightly different story.
According to the publication, Katie posted to Facebook prior to their wedding with the status: "So… I'm getting married… TOMORROW!!! Feeling in love."
In earlier posts, she is reported to have said about Mark, "He's my cousin and the chaser on 'the chase'."