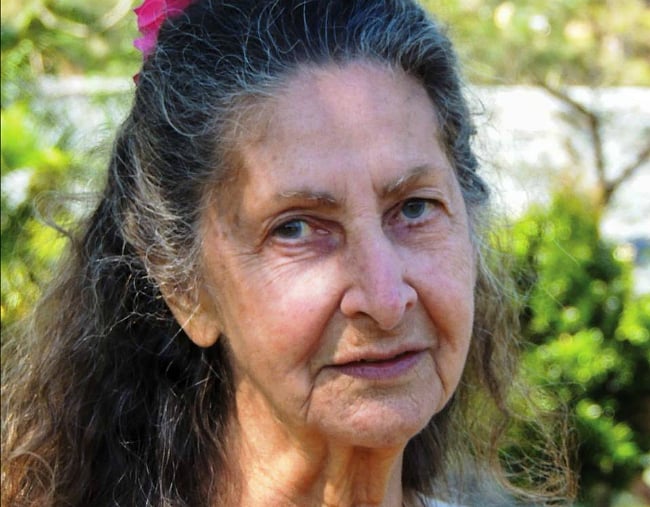 Content warning: the following contains details of violence and abuse that may cause distress. If you are in need of support, help is available the National Sexual Assault and Domestic Family Violence Counselling Service. Call 1800 RESPECT or visit the website.
Even today, more than seven decades on, the memories flash behind Maria Tinschert's eyes. Lurid, graphic, sharp. It's like a windscreen wiper across her mind, she said – the images coming and going, over and over, replaying the most haunting moments of her childhood.
Most involve blood. Pain.
"When I was younger I used to rub my eyes with my knuckles," the 85-year-old told Mamamia. "I used to do that thinking I could stop this wiper going backwards and forwards. But then I realised I couldn't stop it. I couldn't put it behind me, because it really happened. It wasn't going away."
***
Maria was born Mary Josephine Goodfield, on August 6, 1932, the youngest of her mother's seven children and the only girl. She lived with her parents and three brothers nearest in age (the eldest three were from her mother's previous relationships) in a three-bedroom home in Valencia Street, Chullora, a suburb in Sydney's west.
In her memoir, Daughter of the Razor, Maria described that house as hell encased in a wire fence, a place where "pure evil" lived. That evil was Maria's own mother, Violet Jessie Goodfield.
Violet Jessie was a sex worker affiliated with Sydney's notorious razor gangs – a collective of Roaring Twenties underworld figures named for their weapon of choice. Among their most infamous members were crime bosses Tilly Devine and Kate Leigh, whose feud became fodder for the fourth Underbelly television series in 2011.