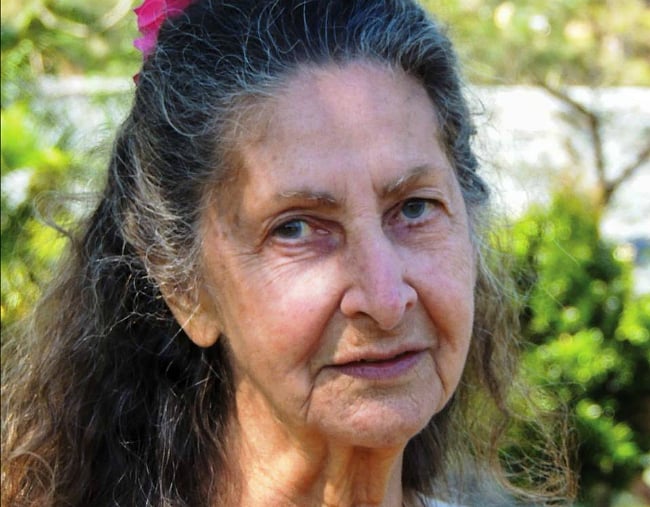 Content warning: the following contains details of violence and abuse that may cause distress. If you are in need of support, help is available the National Sexual Assault and Domestic Family Violence Counselling Service. Call 1800 RESPECT or visit the website.
Even today, more than seven decades on, the memories flash behind Maria Tinschert's eyes. Lurid, graphic, sharp. It's like a windscreen wiper across her mind, she said – the images coming and going, over and over, replaying the most haunting moments of her childhood.
Most involve blood. Pain.
"When I was younger I used to rub my eyes with my knuckles," the 85-year-old told Mamamia. "I used to do that thinking I could stop this wiper going backwards and forwards. But then I realised I couldn't stop it. I couldn't put it behind me, because it really happened. It wasn't going away."
***
Maria was born Mary Josephine Goodfield, on August 6, 1932, the youngest of her mother's seven children and the only girl. She lived with her parents and three brothers nearest in age (the eldest three were from her mother's previous relationships) in a three-bedroom home in Valencia Street, Chullora, a suburb in Sydney's west.
In her memoir, Daughter of the Razor, Maria described that house as hell encased in a wire fence, a place where "pure evil" lived. That evil was Maria's own mother, Violet Jessie Goodfield.
Violet Jessie was a sex worker affiliated with Sydney's notorious razor gangs – a collective of Roaring Twenties underworld figures named for their weapon of choice. Among their most infamous members were crime bosses Tilly Devine and Kate Leigh, whose feud became fodder for the fourth Underbelly television series in 2011.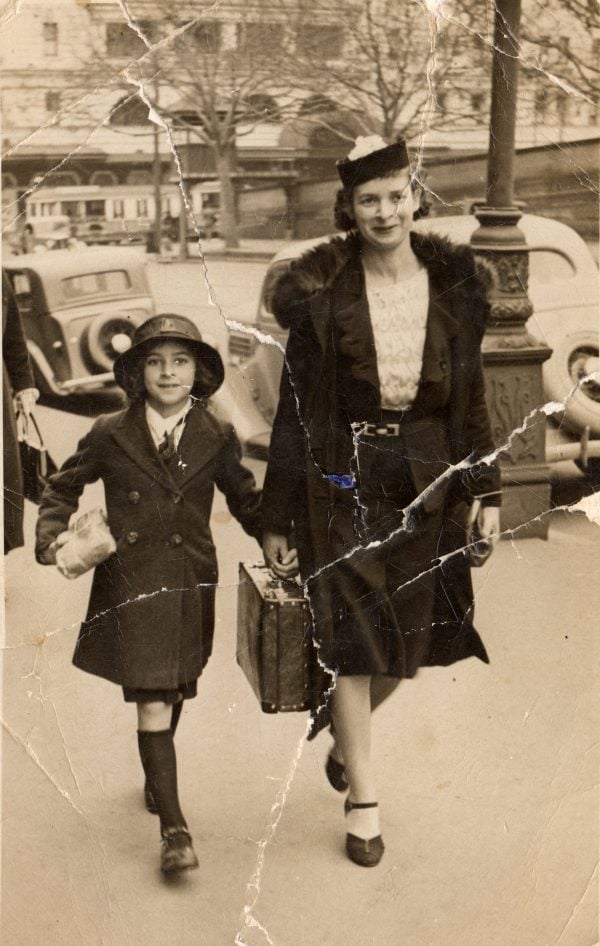 It's unclear just how deeply Violet Jessie was involved in the razor gangs. Maria has faint memories of Leigh and assumes she was named after her (the gangster's given names were Kathleen Mary Josephine). But she has no doubt that Violet Jessie wielded blade. Maria witnessed it as a young child when her mother sliced the cheek and neck of a woman in a brothel - "She was screaming, holding her face," Maria wrote in her memoir, "Blood was like a hose rushing out between her fingers."
But most of the horrors Maria endured occurred within the walls of that Chullora home. She recalls being beaten, tortured and sexually abused by those within it - her own flesh and blood.
Her mother was her primary tormentor. Urine-soaked rags were packed into her mouth, bowls smashed on her head, she was left stranded on the tin roof in soaring heat, had names hurled at her ("ugly", "shithead", "bitch", "slut") and was forced to bend over as her mother kicked her, just to see her jump... "As she was doing so she would say 'Isn't this fun? Aren't we having a good time?'" Maria said. "I said yes, which was I suppose a mixture of fear but the other part was that would make her happy. That's what I thought."
By the age of 10, Maria would accompany her mother on client visits, and was routinely prostituted to adult men.
"She said that children were very popular and would always be very popular," Maria said. "They appeared, some of [the clients] to be ordinary people. Though I don't know much - or didn't know much then - about what ordinary people were."
Much worse went on during those early years, things Maria has outlined in her book. We'll leave the details within those pages, where those who wish to seek it can. But suffice to say, little Mary spent many hours hiding in a cupboard to escape what was happening to her and was kept from school - unlike her brothers - out of worry she may divulge it.
Yet in spite of it all, Maria said she truly loved her mother.
"She was the most beautiful woman I ever saw. And in my soul, I suppose, I wanted to be like Mummy, I wanted to look like Mummy," she said. "I didn't like what was happening to me but… I don't know. That was Mummy. And for some reason I wanted to please her."
***
It was through marriage that Maria escaped that house. But it was a marriage into which she was sold at the age of 16 by her own father.
To that man Maria bore five children. She remained with him until a friend rescued her, in a severely malnourished state, when she was 29.
This rescue was the first time Maria was truly seen. Though police had asked questions when she was a child, though nuns and neighbours seemed to have their suspicions about the way she was treated, none ever probed deep enough to find the truth.
"You have to realise that in those days you didn't speak of sex, you certainly did not speak of child abuse," she said. "And of course nobody would have suggested a mother, of all people, could have done such terrible things."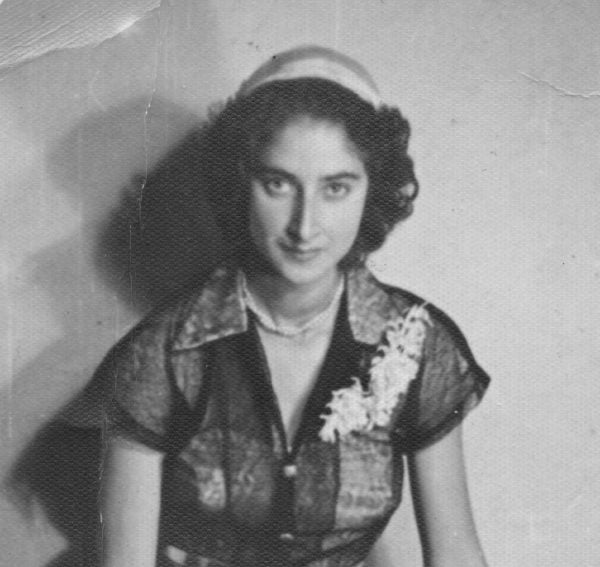 It was a doctor she saw shortly after she was rescued from her first marriage that restored her perception of herself. This man, who she said had worked with victims of trauma, helped her see that she was not a victim but a survivor.
Years later, Maria found love - genuine, reciprocated love - with a Bavarian engineer named Eberhardt Tinschert. Before his death of multiple myeloma in 2010, this "kind and patient" man showed her what it meant to be cared for, devoted, and they ultimately married. He was the one who encouraged to change her name from Mary to Maria, as a way to move forward and heal.
"He was instrumental in restoring to this poor, sick mind [the knowledge] that the whole world was not just monsters," Maria said.
That's what guides her to this day. Even at 85 she works as a community care worker in the Queensland town she now calls home, and is devoted to helping disadvantaged children. She also gives motivational speeches to guide those who need to rebuild as she has, those who need to realise they too are survivors.
"If you have a pretty china plate and you drop it and it shatters, you don't throw it in the garbage bin; you get some glue, and you put it together," Maria said. "Or you can use the pieces, and glue them around a pot or put them on a frame. It won't look the same as it was it'll be a little bit different. But you can do a wondrous lot of things with that broken plate.
"That's what people are like; we get broken but on we go."
***
When Violet Jessie died in 1978, she was buried beside her husband in Sydney's Rookwood cemetery. On the plaque fixed to her headstone were words chosen by her family, "May she rest in peace."
A simple phrase, a standard sentiment. But those words stirred something within Maria, something that compelled her to have them changed.
Today that plaque holds a new plea. One from Maria, from little Mary.
Violet Jessie Goodfield.
17th September 1978. Age 78 years.
Lord have mercy on her.
Maria Tinschert's memoir, Daughter of the Razor, is available now.