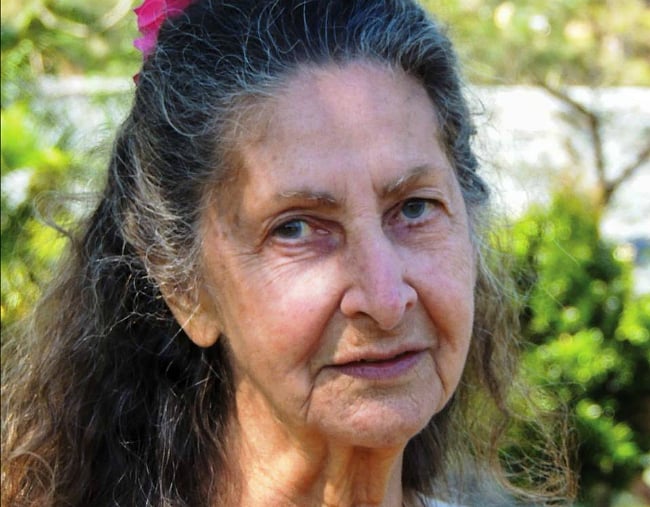 Content warning: the following contains details of violence and abuse that may cause distress. If you are in need of support, help is available the National Sexual Assault and Domestic Family Violence Counselling Service. Call 1800 RESPECT or visit the website.
Even today, more than seven decades on, the memories flash behind Maria Tinschert's eyes. Lurid, graphic, sharp. It's like a windscreen wiper across her mind, she said – the images coming and going, over and over, replaying the most haunting moments of her childhood.
Most involve blood. Pain.
"When I was younger I used to rub my eyes with my knuckles," the 85-year-old told Mamamia. "I used to do that thinking I could stop this wiper going backwards and forwards. But then I realised I couldn't stop it. I couldn't put it behind me, because it really happened. It wasn't going away."
***
Maria was born Mary Josephine Goodfield, on August 6, 1932, the youngest of her mother's seven children and the only girl. She lived with her parents and three brothers nearest in age (the eldest three were from her mother's previous relationships) in a three-bedroom home in Valencia Street, Chullora, a suburb in Sydney's west.
In her memoir, Daughter of the Razor, Maria described that house as hell encased in a wire fence, a place where "pure evil" lived. That evil was Maria's own mother, Violet Jessie Goodfield.
Violet Jessie was a sex worker affiliated with Sydney's notorious razor gangs – a collective of Roaring Twenties underworld figures named for their weapon of choice. Among their most infamous members were crime bosses Tilly Devine and Kate Leigh, whose feud became fodder for the fourth Underbelly television series in 2011.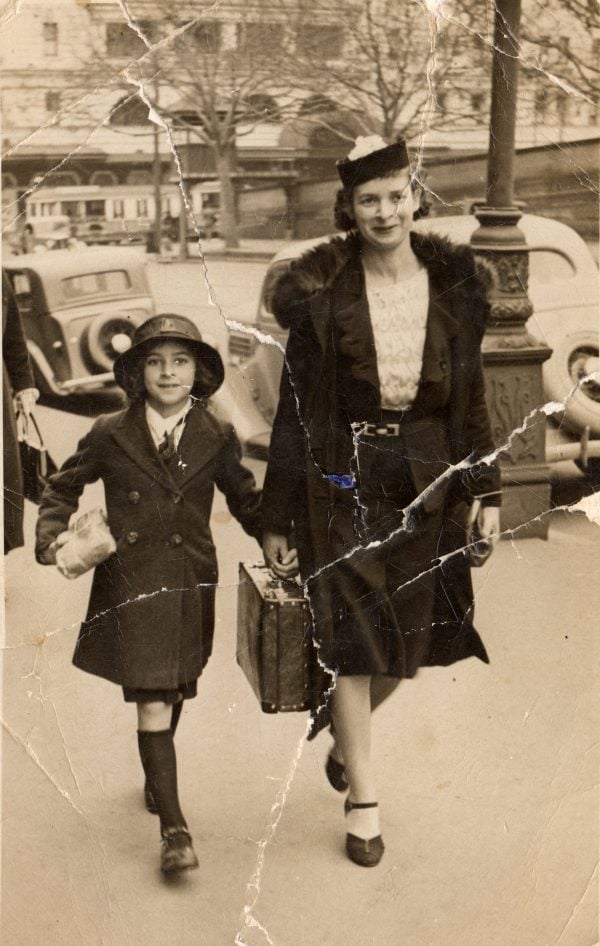 It's unclear just how deeply Violet Jessie was involved in the razor gangs. Maria has faint memories of Leigh and assumes she was named after her (the gangster's given names were Kathleen Mary Josephine). But she has no doubt that Violet Jessie wielded blade. Maria witnessed it as a young child when her mother sliced the cheek and neck of a woman in a brothel - "She was screaming, holding her face," Maria wrote in her memoir, "Blood was like a hose rushing out between her fingers."
But most of the horrors Maria endured occurred within the walls of that Chullora home. She recalls being beaten, tortured and sexually abused by those within it - her own flesh and blood.
Her mother was her primary tormentor. Urine-soaked rags were packed into her mouth, bowls smashed on her head, she was left stranded on the tin roof in soaring heat, had names hurled at her ("ugly", "shithead", "bitch", "slut") and was forced to bend over as her mother kicked her, just to see her jump... "As she was doing so she would say 'Isn't this fun? Aren't we having a good time?'" Maria said. "I said yes, which was I suppose a mixture of fear but the other part was that would make her happy. That's what I thought."
By the age of 10, Maria would accompany her mother on client visits, and was routinely prostituted to adult men.
"She said that children were very popular and would always be very popular," Maria said. "They appeared, some of [the clients] to be ordinary people. Though I don't know much - or didn't know much then - about what ordinary people were."