If you're suffering from Endometriosis or experiencing symptoms, always seek medical advice from your doctor for diagnosis and treatment options.
I'm sure many women would say the thing they least like about being female is having your period. I used to think I was lucky – I didn't get mine until I was 16 years old. In my experience the whole thing is rather unpleasant – you've got cramps, mood swings, and bloating. Seriously, why on earth would you want to be female?!
After having my period and all of its delightful party tricks for 11 weeks in a row, I was well and truly sure that it wasn't normal…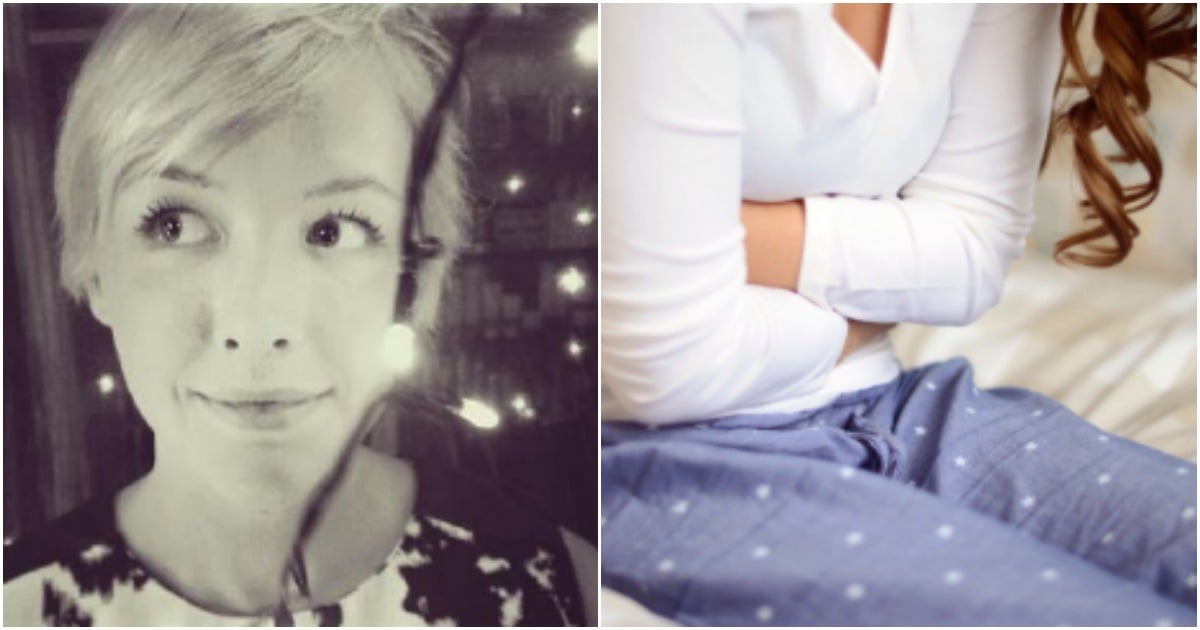 When I was first diagnosed with endometriosis in 2010 – I hadn't given too much thought to the whole thing other than trying to figure out how to stop it but at the time, that was all I wanted—for it to stop.
I hadn't considered that it was going to get worse; that by the age of 24 I'd have to have multiple operations or that it would impact my chances of having children.
I also didn't think it would mean I was going to have to wear a yacht (pad) between my legs for the rest of my life if I couldn't stop it. I don't know about anyone else but those so-called maxi super-duper absorbent tampons just don't work. I bleed so much I ultimately have to change every hour because the bleeding is so full on.
So, naturally, I'm left with the yacht of all yachts between my legs each day – all the while thinking, "can anyone hear that crunching as I walk?" and "oh god, please don't let me have blood half way up my back after sitting down for more than 10 minutes" – if you can even get comfortable sitting, that is.
All of this goes through your head each day when you're bleeding. That's far too much information, I know, but it's honestly like that.  It's the hardest thing to try and explain to people, and it's not even something that you can complain or talk about.
People will often fob it off as "oh she just has her period" or "doesn't she know every other female gets their period?" It's honestly like your period is on steroids or something, like the Hulk is stomping around inside you.