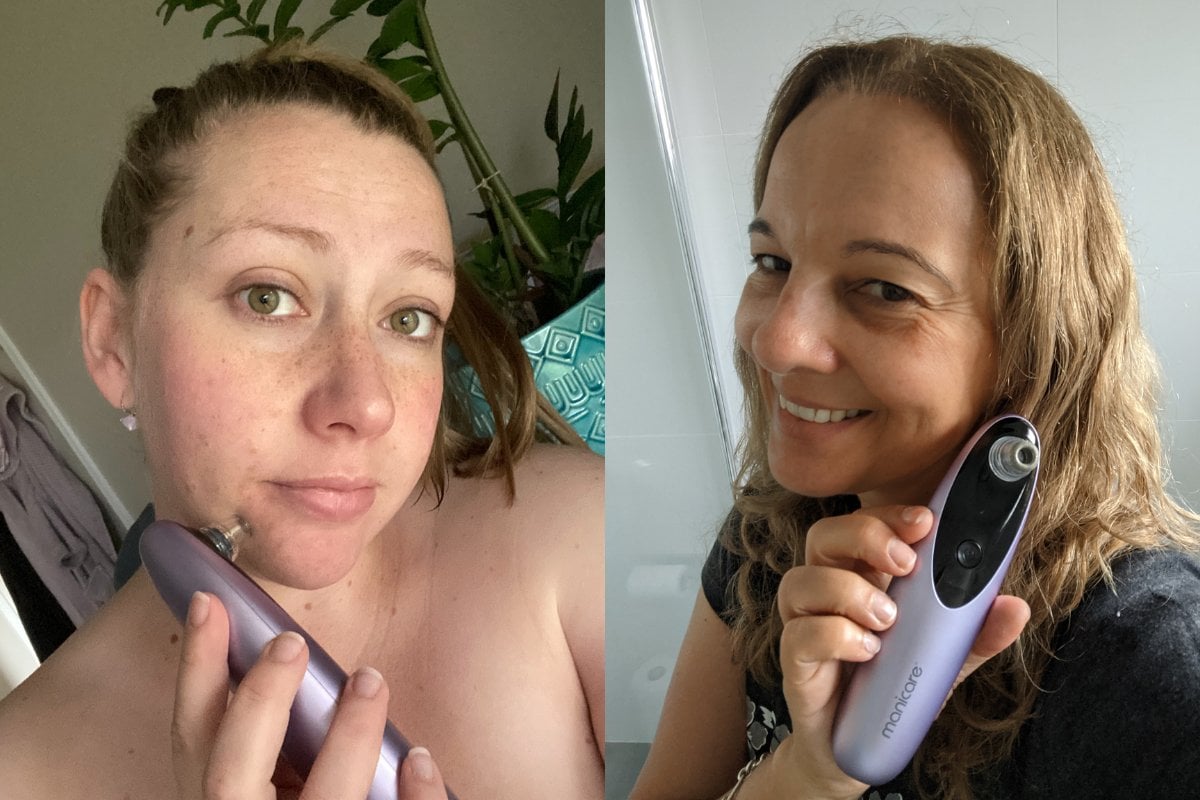 We need to talk about a very important skin concern for a minute.         
Yep, those little pesky cloggers that just never seem to budge — no matter what you try. (Trust us, we've been there.)
WELL PAUSE. 
Because Manicare has a new product in town and if the reviews serve as any indication, it just might be the solution.
Let us introduce you to the Manicare Salon Magnifying Pore Vacuum, a rechargeable extraction device that removes debris from your pores.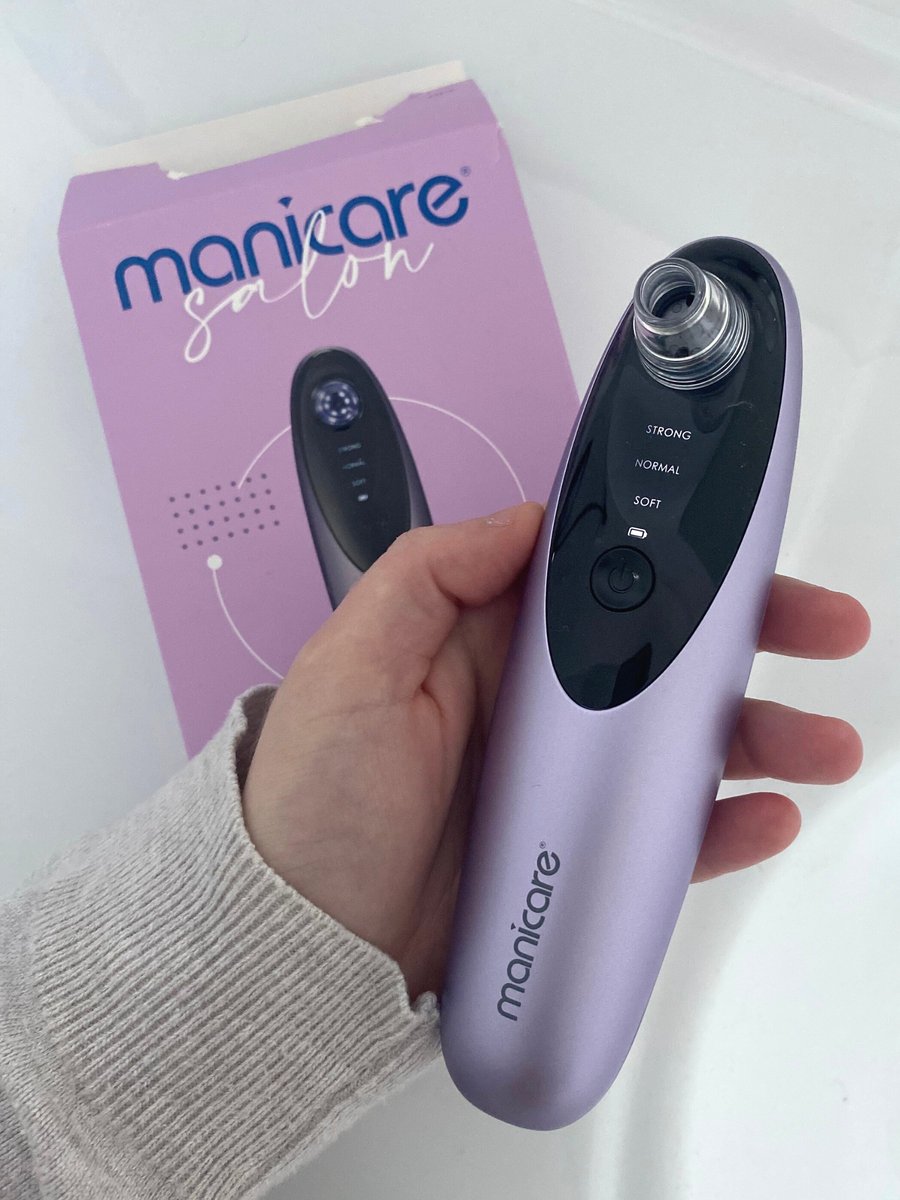 Image: Supplied.
She's a cute handheld size, and combines 3 levels of vacuum suction intensity to help visibly clear congested skin with ease. The promised result? One step closer to clearer, smoother and more luminous skin with every extraction.
Yes, really. And if that's not enough, it's also got an in-built 10x magnification high definition camera you can link to your smartphone so you can see really all the action up close. 
In order to get to know this new kid on the beauty block, we asked Mamamia's You Beauty Panel to be some of the first Aussie beauty lovers to try it out and give us their honest thoughts.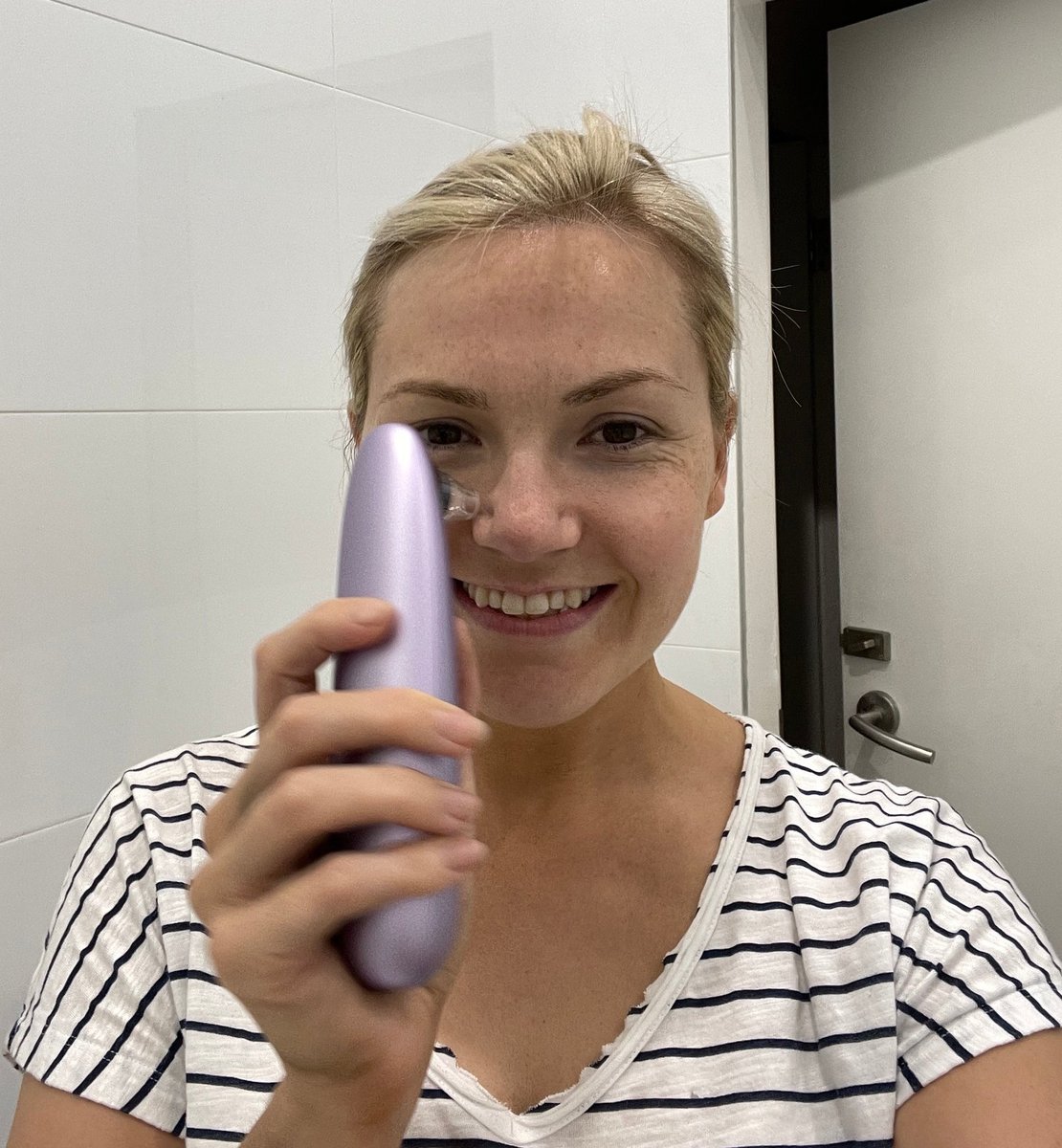 Image: Supplied.