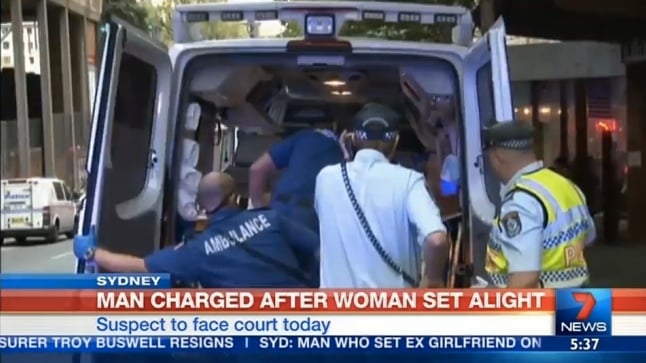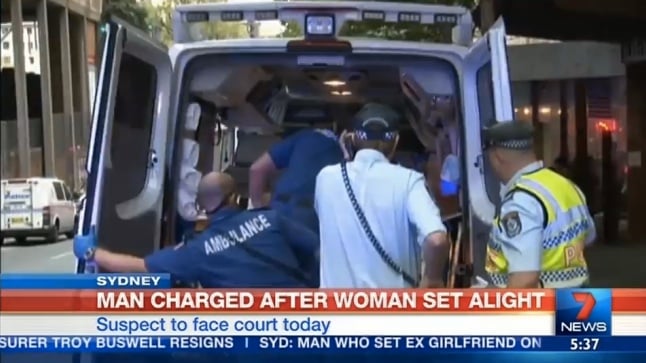 WARNING: This post deals with domestic abuse and may be distressing for some readers.
This is the single greatest factor contributing to the death, ill-health and disability of Australian women under 45 years of age.
Greater than smoking.
Greater than obesity.
One woman dies from it every week.
This is domestic violence.
Death, maiming and destruction of women at the hands of their partners and ex-partners.
Women beaten, thrown off balconies and burnt alive.
And yet here we read again of another horrific crime just last Friday.
Again we see it on the evening news.
Again we hope for justice for the victim.
On Friday night in Sydney, the police were called to the Regis Towers apartment block on Castlereagh Street in the CBD about 6.15pm to find a woman with burns to her head and upper body.
She had been doused in a flammable liquid and set alight.
The woman is Nataya Sripho, a 34-year-old Australian resident of Thai background. She was rushed to hospital in a critical condition.
The police report that shortly after, emergency crews were called to nearby Ultimo to treat a 28-year-old man with burns to his arms.
The man was her former partner – Surachet Suska-Ngachareon.
He was taken to hospital and treated, before being charged Monday afternoon with grievous bodily harm, intent to murder and breaching an apprehended violence order.
He was refused bail.
Yesterday, the court was told that the services of a Thai interpreter were not immediately available and the case was adjourned until today. According to The Daily Telegraph, the court also heard there was also a breach of bail charge against Suksa-Ngachareon, which had previously been dropped by the prosecution.
The Sydney Morning Herald reports:
Ms Sripho's parents told officials at the Thai consulate that they knew their daughter's relationship was a tumultuous one but they never thought her life was at risk.

They are considering whether to come to Australia from their town in north-eastern Thailand.

"I think they are still in a sort of shock," a spokesman from the Thai consulate said.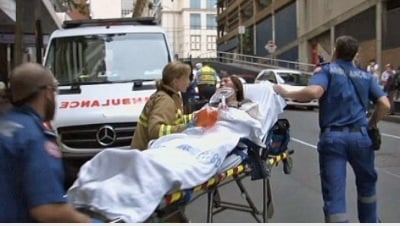 The newspaper also reported on Suska-Ngachareon's online shopping habits, mentioning that he had previously purchased brass knuckle-dusters and a police baton.
These are the facts. We have an AVO, a devastated family and a woman fighting for her life.
That should be enough to leave your breakfast cold in the pit of your stomach shouldn't it?
Surely that's enough to make us angry? Especially, when reports like this follow a string of high profile domestic violence cases.
There is Lisa Harnum, who died at the hands of Simon Gittany. Rachelle Yeo murdered by Paul Mulvihill. Kate Malonyay, a 32-year-old Mosman resident, whose ex-boyfriend Elliott Coulson killed her and then jumped to his own death days later. And Victoria Comrie Cullen, a mother of three, whose body was found in a Sutherland Shire car park, her estranged husband, Christopher Cullen, found in the mangroves nearby with cuts to his arms.
These are just a few.
The list is endless. One death a week.
Thankfully, Nataya Sripho is still alive — she remains in Concord Hospital with burns to 38 per cent of her body.
As we all pray for her recovery, we will keep you updated on the outcome of her ex-partner's court appearance — and we will hope for justice not just for her, but for each of these women. One a week.
If you or someone you know is experiencing domestic violence, you can ring the Domestic Violence Line for help on 1800 656 463 (TTY 1800 671 442). The Domestic Violence Line is a statewide free-call number and is available 24 hours, seven days a week.