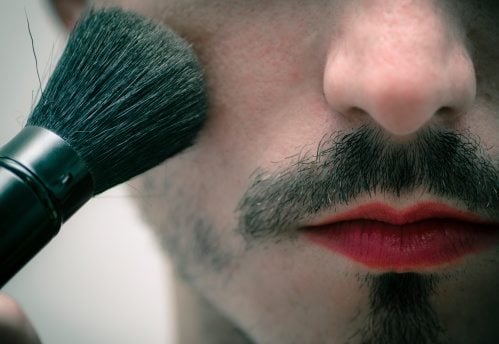 A couple of years clear of her traumatic separation, a friend has found herself in a good place. So, in the quiet corner of a city wine bar, she tells me about the man she married. A man that sometimes wears dresses and heels, indulging in what he calls his 'little hobby'.
When did you meet *Tim? I'm intrigued to know how someone begins dating a man with such a hobby. "I've known him since school," she says. "I got to know him better when he was dating a friend, and one night he just said 'I've got to tell you something'."
Just like that? "He just randomly just dropped it in," she assures me. "I was just like… what? Are you having me on?" Tim had then sent her a photo. "He looked like a grandma," she laughs, "with a cardigan on." Another one soon appeared with him sporting a mini-skirt and knee-high boots. That's more like it, I think.
In his female attire, Tim would head out on the town, frequenting gay and 'tranny' bars, or for a spot of shopping. How did he look? I ask, "Quite feminine," my friend says. "He's got very sharp features and is slender in the face, and he doesn't have much facial hair, so he pulled it off."
And what about makeup? "He was kind of shit at it actually," she remembers. "I helped him out sometimes. It just became normal to say 'hey I'll do your makeup' once we were together." And together they were – Tim and my friend grew very close, shacked up, and soon got engaged. I ask if she hesitated before taking the plunge. "As a friend I'd accepted it," she says of Tim's cross-dressing. "So as a girlfriend I thought, why should that change?"