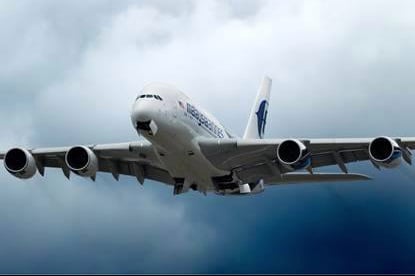 If you're anything like us, then you cannot get the missing Malaysia Airways plane – the 239 passengers on board and their devastated families – out of your head. You feel helpless and a bit desperate, reading every fact and conspiracy theory you can. You wish you could do something to help.
Well now? You can. You actually can.
Right now, dozens of ships and aircraft are searching for the plane across ten different countries and their international waters. An American satellite imaging company has just launched its own campaign to find the Boeing 777 – and they're crowdsourcing it through Tomnod.
The company is called DigitalGlobe, and they have some high quality images that may help us locate the missing aircraft. They could have the answer to our thousands of unanswered questions, they just need the manpower to scour the photographs for evidence of the plane going down.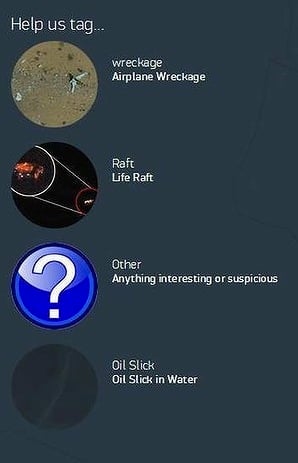 So they're asking people to volunteer to comb through those images in the hope that someone will spot something.
So far, 3,200 square kilometres of imagery has been made available for volunteers to search online. More images will be released over the next 24 hours.
"For people who aren't able to drive a boat through the Pacific Ocean to get to the Malaysian peninsula, or who can't fly aeroplanes to look there, this is a way that they can contribute and try to help out," DigitalGlobe's Luke Barrington told US news network ABC News.
So anyone who signs up for the campaign simply zooms in on each satellite image and drops a pin if they see anything that they believe could be wreckage.
An algorithm will find where there is overlap in the tags – spots where multiple people have found something of note. Expert analysts will then examine the tags to identify the top ten or so most notable areas and share the information with authorities.
"We'll say 'here are our top ten suspicious or interesting locations'," Mr Barrington said. "Is it really an aircraft wing that's been chopped in half or is this some other debris floating on the ocean? We may not be 100 per cent sure, but if this is where I had to go pick a location to go looking for needles in this big haystack, this is where I'd start."
If you want to help track down the missing Malaysia Air plane, please, start by sharing this post.
You can volunteer to scour images for the wreckage here.