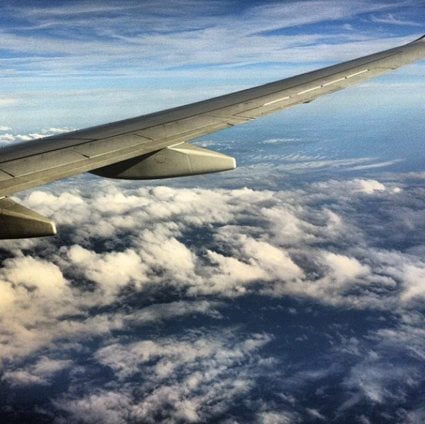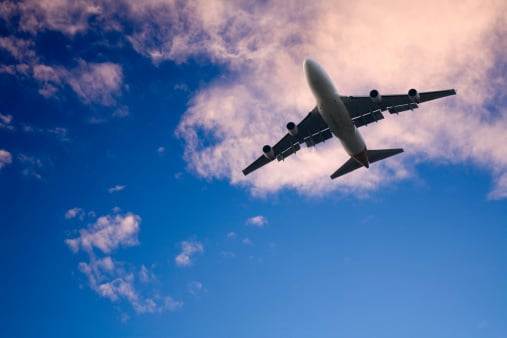 Oil slicks found in search for Malaysia Airlines missing plane
Two large oil slicks have been spotted off Vietnam's south coast, which may be from the Malaysia Airlines jet that went missing between Kuala Lumpur and Beijing on Saturday morning. Vietnamese air force planes discovered the slicks off the south coast of Vietnam's Tho Chu island, the Vietnamese government said. The slicks are currently the only clue as to the fate of flight MH370, which lost communication with authorities shortly after take off.
There are growing fears that the plane's disappearance is the result of a terrorist attack after it was revealed that two of of the passengers believed to have been on board the flight had their passports stolen – and the individuals using those passports on the plane were not who they claimed to be.
The names of the six Australians who were on the flight have been released. They are:
Catherine Lawton, 53
Robert Lawton, 57
Rodney Burrows
Mary Burrows
Yuan Li, 32
Naijun Gu, 31
You can catch up on yesterday's developments here.

Bali Justice Office finds "no real evidence" of Corby parole breach
The Bali Justice Office has said that it is unlikely that Schapelle Corby will return to prison after finding "no real evidence" that she has breached her parole. The office also added that forcing Corby to return to prison would be viewed as a "reckless act". The comments come from recommendations which will be sent to Indonesian Justice Minister Amir Syamsuddin. Syamsuddin is in the process of reconsidering Corby's parole, following her appearance on Channel Seven's Sunday Night program. His decision is expected to be made next week.

Russia allegedly attacks Ukrainian computers with 'snake' virus
As Russian forces consolidate their position in the Crimea peninsula, technological warfare has already begun. British-based BAE Systems is reporting that at least a dozen Ukrainian security computers have been infected with the powerful 'snake' virus since the start of 2014, a significant spike from the eight cases of the virus found across Ukraine throughout the whole of last year. The virus has been coded using Russian text, and originated from the same time zone as Moscow.
Still on technology, Ukrainian TV stations have already been shut off in Crimea, and replaced with reruns of old Russian programs.

US woman's body found in car after five years
The body of a US woman has been found in a car, after she passed away in 2008. Pia Davida Farrenkopft is believed to have died in the car in her Detroit garage five years ago. However, authorities did not realise anything was awry because her bills and rates were payed by direct debit. It was only when her $54,000 savings ran out that a contractor made the discovery.

Abbott responds to Greens Senator Scott Ludlam's viral address
Prime Minister Tony Abbott has responded to Greens Senator Scott Ludlam's viral speech in which he called the PM "homophobic" and "racist".
"I am defamed every day in parliament, and I have learnt to be fairly oblivious to it I have got to say," Mr Abbott said. "I think West Australians are fairly resistant to the kinds of toxins which emanate from the Greens."
Mr Abbott then joked that he would have a "good Margaret River wine" tonight to console himself.

Sea Shepherd ship returns after successful campaign
Conservationists have described the Sea Shepherd's 10th campaign as its "best ever" after it stopped Japanese whalers from killing any humpback whales while at sea. Captain Adam Meyerson told Fairfax that it was "looking to be one of our best campaigns ever" after the Sam Simon spent 81 days in Antarctic Waters with such a high success rate. Two of the organisation's other ships, the Bob Barker and the Steve Irwin, will remain in the region until mid-March.

Hillary Clinton speaks at UN International Women's Day celebrations
Former US Secretary of State Hillary Clinton has addressed the UN, echoing her statement to the UN as First Lady in 1995 that "human rights are women's rights – and women's rights are human rights". Clinton said, "no country in the world has achieved full participation, and women and girls still comprise the majority of the world's unhealthy, unfed and unpaid."
"If we get it right, we can put the world on the path to less poverty and more prosperity, less inequality and more opportunity."

Dalai Lama comes out in favour of gay marriage
The Dalai Lama has thrown his support behind gay marriage in an interview with Larry King. The 78-year-old exiled Tibetan spiritual leader told King: "If two people – a couple – really feel that way is more practical, more sort of satisfaction, both sides fully agree, then – OK." The Dalai Lama is currently touring the US, meeting with politicians and members of the press.