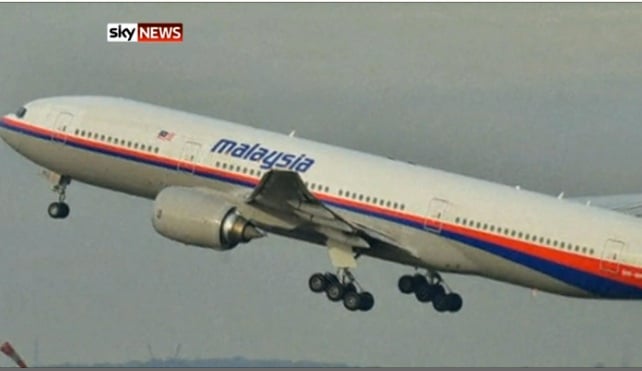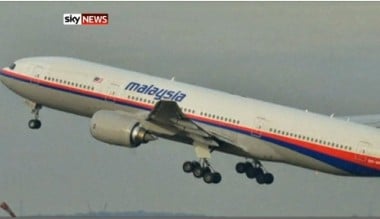 The search for the missing Malaysia Airlines airliner is now a huge multi-national effort, with the disappearance of flight MH370 having been described by Malaysian officials as an "unprecedented aviation mystery".
In a circumstance where there is far more that we don't know than we do, here are 9 facts you absolutely need to know about the tragic disappearance of MH370.
1. A plane has disappeared into thin air.
The airliner, which was headed from Kuala Lumpur to Beijing, lost contact with ground controllers less than an hour into its journey, somewhere between Malaysia and Vietnam- and the last words from the flight were "All right, good night," it was revealed by Kuala Lumpur's ambassador to Beijing during a meeting with Chinese relatives of passengers on Wednesday.
No distress signals were received from the Boeing 777-200 ER prior to its disappearance, and reports emerged on Tuesday that the jet was hundreds of kilometres off course and travelling in the opposite direction to its original destination prior to its disappearance.
CNN reports that the information, based on military radar evidence, came from a senior Malaysian Air Force official who declined to be named because he is not authorised to speak to the media. According to CNN:
The Malaysian Air Force lost track of the plane over Pulau Perak (the westernmost part of Malaysia's territory), a tiny island in the Strait of Malacca- many hundreds of miles from the usual flight path for aircraft traveling between Kuala Lumpur and Beijing, the official said.

If the data cited by the source is correct, the aircraft was flying away from Beijing and on the opposite side of the Malay Peninsula from its scheduled route.
CNN reports that the plane's transponder, which continuously transmits flight information, stopped working near the southern tip of Vietnam, around the time that flight controllers lost contact with it. From there, according to News.com, it began travelling in completely the opposite direction.
On Thursday morning, a Chinese satellite looking for Malaysia Airlines flight MH370 has found what is suspected to be a possible crash site. As Mamamia wrote this morning:
The images have been posted by China's State Administration for Science, Technology and Industry. They were taken Sunday – the day after Flight MH370 went missing – and they appear to show pieces of wreckage in the water. The sattelite spotted three items in the sea, the largest of which was 24m by 22m in size.