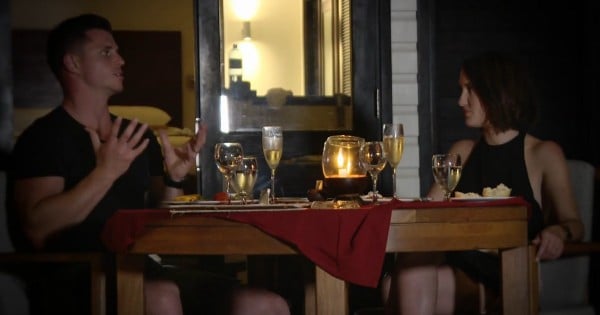 It appears that another Married at First sight couple may have ended, with makeup artist Simone Brennan being snapped without her ring.
Spotted in her hometown of Sydney earlier this week, Brennan was seen leaving a car park carrying her handbag and some makeup brushes (naturally). Noticibly absent was her quiff-loving buff boy Xavier and a diamond commitment band.
Simone and Xavier after their wedding. Post  continues after video… 
But hold the phone, weren't Simone and her man the surest couple the show had? Didn't we just see them madly in love on a honeymoon and finding their feet in domestic life?
I mean, sure, it seemed that his morning ritual of eating some of his cereal in every room of the house might have caused some tension, but he gave up cupboard space for her.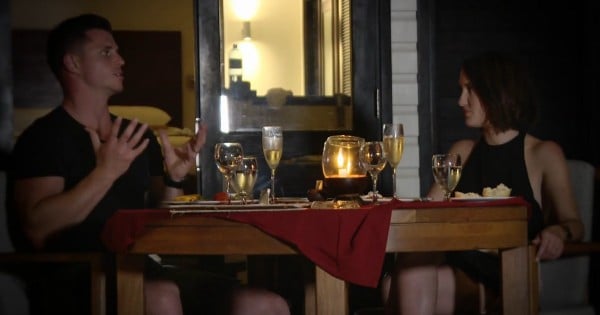 Can you feel the love tonight? Source: Channel 9.
As part of the marriage experiment, Brennan and her 26-year-old groom were one of four couples who first met on their "wedding day", committing to spend 30 days together as part of a relationship experiment.
"I think that she's the most beautiful girl I've ever met in my life," Xavier said on their wedding day.
The two have been a crowd favourite from the first episode, with many thinking they might just make the distance and produce some of the most genetically blessed babies this world would ever see.