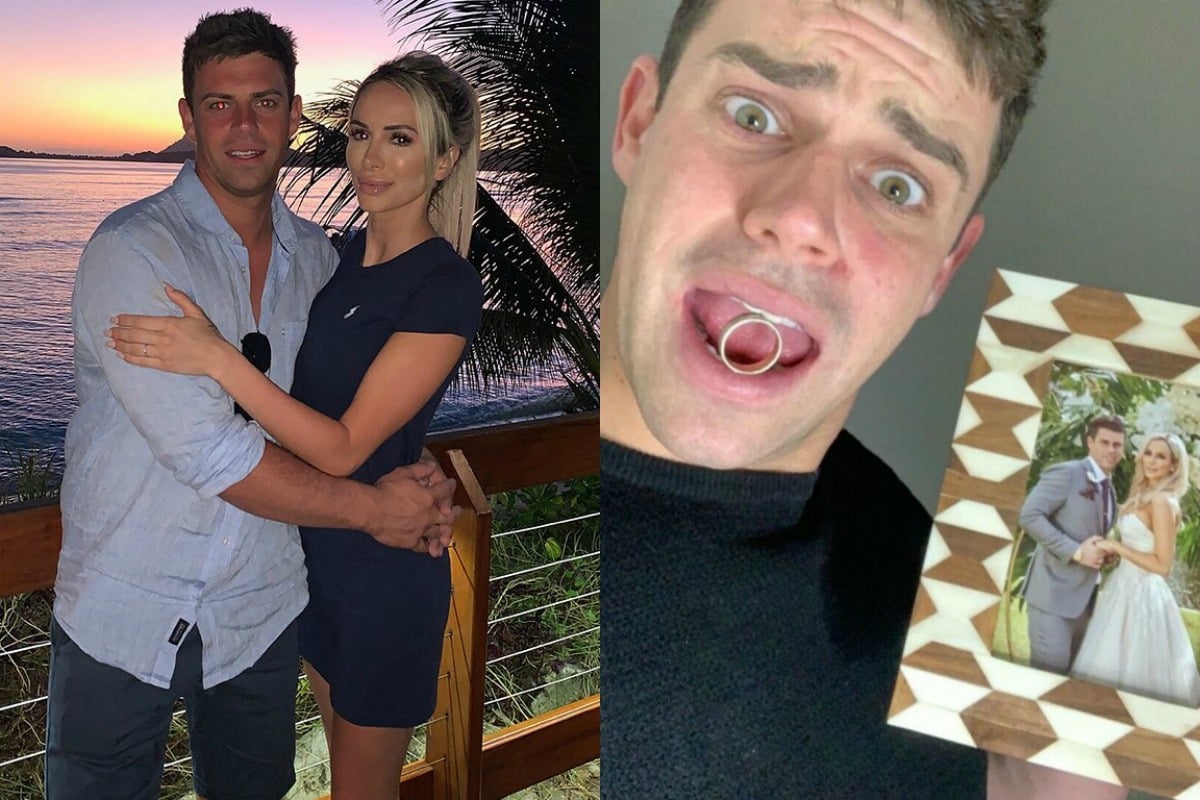 1. In unsurprising news, MAFS' Michael is selling his "smashed" wedding photo and ring on eBay.
Michael Goonan wants everyone to know he's very much over his former Married At First Sight relationship.
Over the weekend, the 29-year-old listed his wedding ring and a framed photo with his onscreen ex-wife Stacey Hampton on eBay. And honestly, we aren't too surprised.
The photo frame comes in a rare one-of-a-kind condition, having been allegedly smashed by Stacey herself.
"Wedding ring and original photo smashed by the ex. Condition is Pre-Owned. Sent with Australia Post Standard," the listing reads.
He also uploaded these very charming photos of himself holding (or rather eating) the said ring and photo frame.