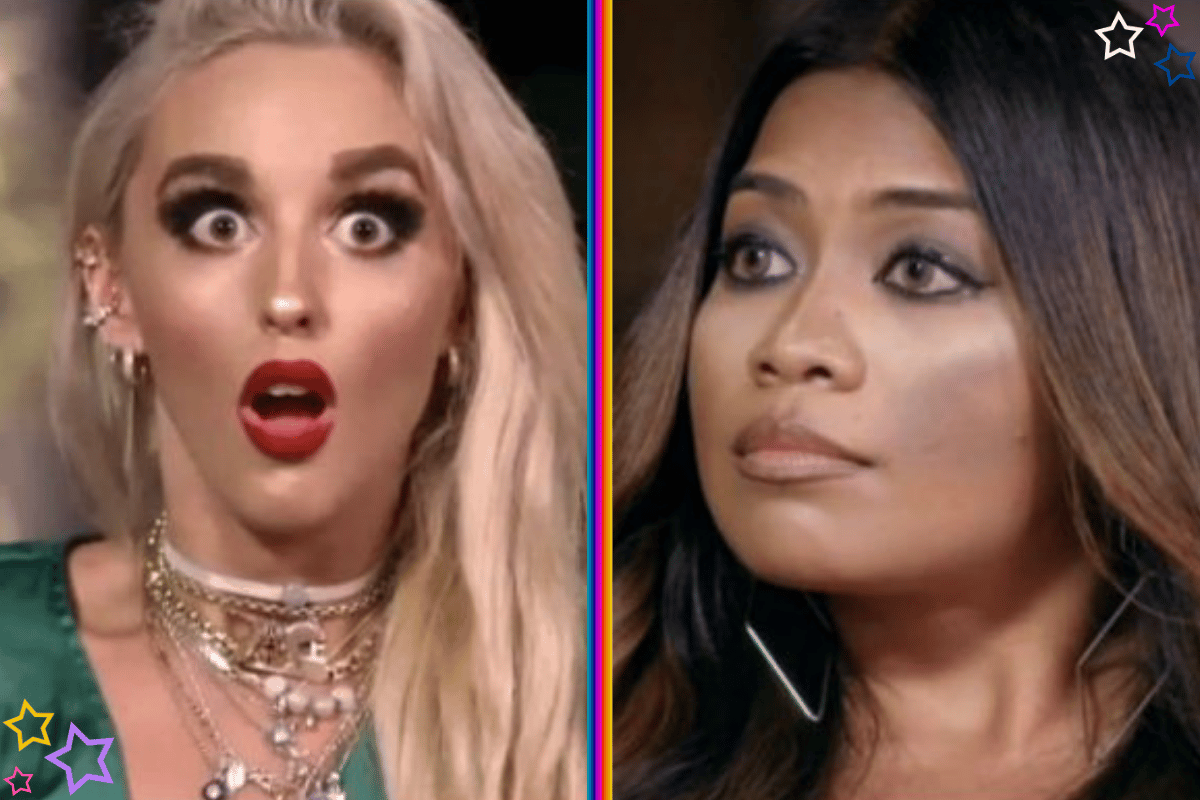 1. "It's just immature." Married At First Sight's Cyrell shares why she's no longer friends with Elizabeth.
It's the feud that we still care deeply about for some ungodly reason.
Former MAFS contestants Cyrell, 30, and Elizabeth, 27, are no longer bffs and up until now we've had no idea why.
The Spill is Mamamia's daily entertainment podcast that catches you up on everything pop culture. It's snackable and perfect for your commute home. Get it in your ears below. Post continues after audio.
Thanks to Cyrell, we have an answer. Well, we at least have her side of the story.
According to the fruit-bowl smashing human cyclone, Liz is 'toxic' and 'two-faced' and the reason the feud broke out is a simple case of jealousy.
"She wasn't happy with me getting all the club appearance gigs and that's why the jealousy started. It's just really pathetic and immature," Cyrell told Now to Love.
Previously, while speaking on The Kyle and Jackie O Show earlier this year, Cyrell cryptically revealed: "Words were said and people got upset."
The "words" Cyrell was reportedly referring to at the time were about a fake spinoff involving both reality stars, which seems like a pretty weird reason to fight if you ask us, but okay.
It all broke out after Elizabeth appeared on Today Extra to discuss a non-existent MAFS spin-off show that she knew nothing about.
 

View this post on Instagram