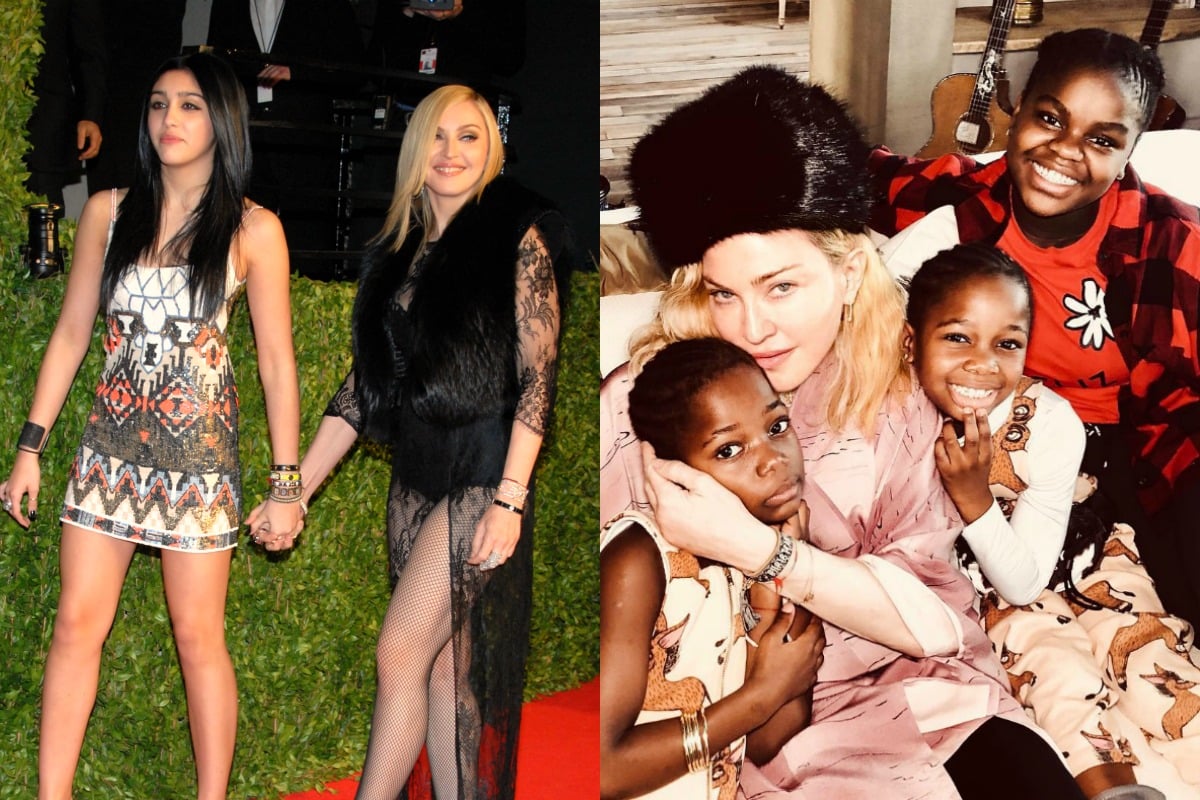 Don't you love it when celebrity kids grow up to follow in their parents' footsteps?
Madonna's daughter Lourdes Leon has hit the news for taking part in a simulated orgy in a Miami fashion show last Friday.
Lourdes, who's now 23, kissed and undressed another female model, while other models writhed near-naked around them, as part of Desigual's "Love Different" show.
It brings back memories of Madonna kissing Britney Spears at the 2003 MTV VMAs, or stripping off for her 1992 book Sex, or... well, any number of other headline-grabbing moments in her career.
Madonna's kids – all six of them – sure are growing up fast. Here's a look at what they're doing now.
Lourdes, aka "Lola", 23.
Lourdes, whose father is Madonna's former personal trainer Carlos Leon, has been in the spotlight from a young age. She was a flower girl in that iconic 2003 MTV VMAs performance, and also modelled for her mum's Material Girl line.
Lourdes studied performing arts but has had most success as a model. As well as walking the runway, she's featured in ad campaigns for Miu Miu, Stella McCartney and more. She's been dubbed one of fashion's "It" girls.
Speaking to British Vogue in May this year, Madonna said Lourdes was "insanely talented".
"I'm green with envy because she's incredible at everything she does," she added.
Rocco, 19.
Madonna's son with British movie director Guy Ritchie, Rocco has been through a bit of a rocky patch with his mum.