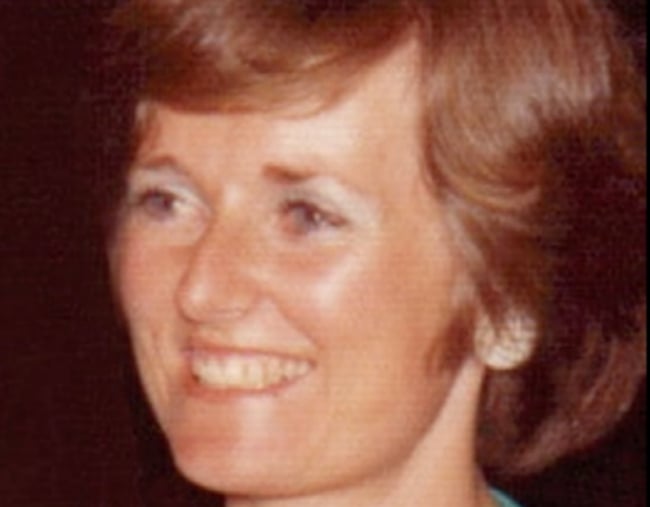 Today, almost 37 years since mother-of-two Lynette Dawson was last seen alive, her husband Chris Dawson has been arrested for her murder.
According to NSW Police Commissioner Mick Fuller, who spoke to 9News on Wednesday morning, "additional evidence was identified" that led the Department of Public Prosecutions to "make a positive decision in prosecuting an individual for the murder of Lyn Dawson".
The Commissioner referenced "two additional statements" that helped "tie pieces of the puzzle together".
Dawson, he said, "came quietly with police" on Wednesday morning, and now faces extradition to Sydney where he will be charged for the murder of his wife.
For the family of Lyn Dawson – her daughters, Shanelle and Sherryn, her sister, Pat, her brother, Greg, her sister-in-law, Merilyn, and her niece, Renee – it has no doubt been an emotional morning. This is a day they had thought might never come.
Speaking to Mamamia on Wednesday morning, Renee Simms said she was "still in shock" after hearing the news of the arrest.
She said her family got a "heads up" before news broke. "The police detective who's in charge of the case called my Mum and Dad, and then they immediately hung up with them and called my brother and I to let us know," she said.
Listen to Mia Freedman interview the host of The Teacher's Pet podcast, Hedley Thomas.

Renee's parents have made a point of saying they didn't want to find out about any major developments in the case via the news.
Police, however, couldn't tell the family of Lyn Dawson what new evidence had lead to the arrest. Renee explained that the Department of Public Prosecutions may have just "had a more thorough look at the case, and… worked out I guess what the rest of us have seen".