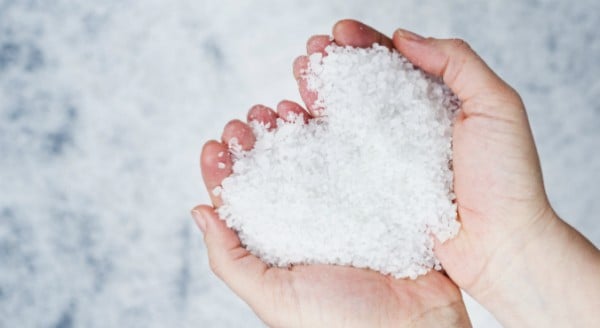 Put down the salt shaker, Carla. Source: iStock.
If I could bring one condiment with me to a desert island, it would be salt. I'd be sprinkling it all over the coconuts, fish and seaweed, let me tell you. And oh, the joys of soy sauce! I'm Chinese, so of course my veins are pulsing with dark, delicious soy sauce.
So, you can imagine my devastation when I was advised to go on a low-salt diet. Low-salt? More like the low-will-to-live diet! The doctor should have just said, "Hey Carla, everything you eat will now taste like ash… have a nice day!" UGH!
Related: "I quit coffee, and it feels amazing."
I didn't reduce my salt intake for any weight-loss or "wellness" purposes. Rather, my renal specialist advised me to do it after I was diagnosed last year with having a chronic kidney disease called IGA nephropathy, a symptom of which is having high blood pressure.
I can proudly say that my diet is now low in salt, and it wasn't as hard as I thought. Here's what you need to know if you think you should do the same.
Should you also cut back on salt?
According the Heart Foundation, Australians eat too much salt. Their recommendation is to stick to 6 grams of salt per day, which is equivalent to about 1.5 teaspoons, or 2300 milligrams of sodium. Yet according to their research, "the average Australian consumes about 9 grams of salt every day".
Michele Chevalley Hedge, qualified nutritionist and founder of www.myfamilywellness.com.au, agrees. "Australians eat too much salt in processed food and takeaway foods," she observes.