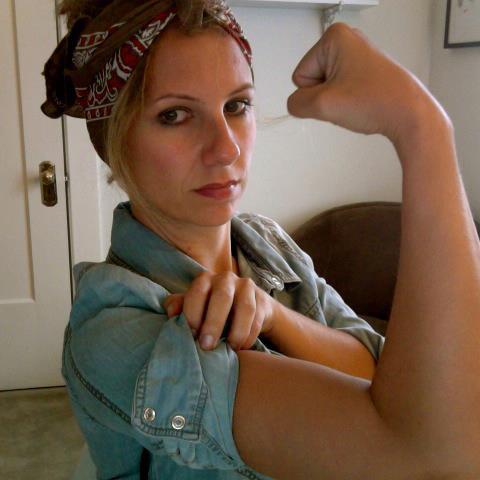 After eight rounds of artificial insemination and two rounds of in-vitro, there they were, at last.
Home from the hospital, sleep deprived and surrounded by breast pump equipment, bottles, feeding schedules, nappies, formula, nursing pads, dummies and books titled things like "What to Expect the First Year", I sat there staring at my two perfect babies. I didn't feel joy, I didn't feel happiness, I didn't even feel gratitude.
I felt shame. A shame so big, it filled the room.
I hated this new life. I hated the sound of crying. I hated being awake at all hours of the night. I hated being responsible for another person's survival. But most of all, I hated myself for hating it all so much.
Shame.
The dictionary defines it as a painful feeling that comes about from the consciousness of something dishonourable or improper, done by oneself or another. The root of the word can be traced back to an older word meaning "to cover."
And this is what we do. We hide our shame. We cover it up so nobody finds out. We keep it out of sight, which makes us blind to how it fuels our decisions and our actions.
I expected to fall into motherhood gracefully, to be entertained and delighted by my babies; to be a radiant new mother. I couldn't admit to the shame I felt for not living up to my own expectations, especially after all I'd been through to get them.
So I hid my shame, from myself and from the rest of the world.
I compared myself to the "good" mothers out there and threw myself into the role. But it didn't make me happy and it didn't make me a better mother. I became more and more exhausted trying to prove to myself and to the world I was a good mother. The harder I worked, the more exhausted I got and the less I enjoyed my children.
The turning point came on Mother's Day. I lost my mum six months into my pregnancy. There I was with no mother and two babies of my own when I stumbled upon an article entitled, "Mother Yourself." It was like fireworks exploding in my head.
I needed to mother myself.
In "Bird by Bird", Anne Lamott writes, "You get your confidence back... by trusting yourself, by being militantly on your own side."
A mother, after all, stands militantly on the side of her children.
My children taught me I could hate my life, the lack of sleep, the sound of crying, the endless second-guessing and the intimidating amount of responsibility that comes with being a mother, and also be deliriously in love.
So, in the same way I still love my son after he uses my arm to wipe his nose and I still love my daughter after she throws a fit in Costco and won't get off the floor, I can love myself for being human.
I admit, sometimes after wiping applesauce off the wall for the third time in a day, I still yearn for life without kids. But then my daughter says to me in her precious 3-year-old voice, "Thank you Mama for making me food" and I realize I'd wipe up an eternity of applesauce for my kids.