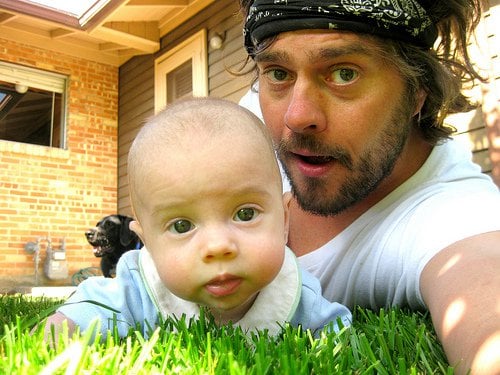 The love advice your son should hear, from a man who's been through it all.
Oh damn. My poor sons.
In a world chock-full of wise and dignified male figures who save lives, carve out financial fortunes, and pretty much change the world in a trillion different ways, these two lads of mine (Henry, 3, and Charlie, 8-months) got stuck with me as their dad.
Well, besides all my shortcomings and ramshackle physical DNA (and in spite of all of my lackluster accomplishments), I still believe that I have a thing or two to offer these fellas of mine when it comes to something pretty important: love.
Like a lot of other dads out there, I've been churned through the mill when it comes to matters of the heart. I've been held tight, seduced, punched in the face and had my heart broken. I've been helplessly giddy on a Friday night and had sex in a bathroom stall.
I've not had sex for way too long, promised things, lied, cheated on, been promised and lied to and cheated myself. Basically, I've experienced enough of what can (and will) happen when you fall in love to justify teaching you two young men about this crazy little thing called love.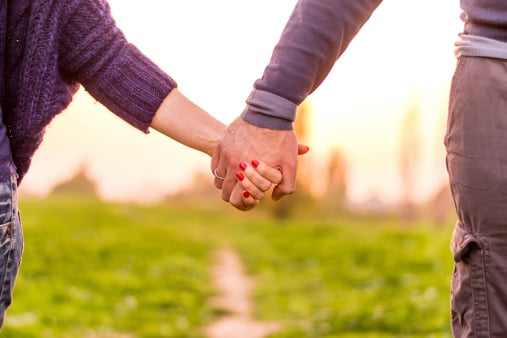 Without further adieu, here are 3 relationship mistakes I hope my sons never make:
1. Being afraid of what your heart is telling you.
Even when you're young (or maybe especially when you're young), having feelings for another person can be unbelievably overwhelming. Let's face it: falling in love can be just about the most awkward thing a person can experience. But no matter what, don't be afraid of the things your heart is telling you.
When I was a kid, I was scared of my own passion. And I spent years feeling self-conscious about my body (I still HATE the word 'husky') and about my own self-worth. I suspect a lot of it had to do with the fact that I didn't have a dad around during some of my most important years.