Voting for The 59th Annual TV Week Logies is about to close. Which is odd, really. Because The Logies aren't until April next year.
That's four months away.
Laura Brodnik and Rosie Waterland learn about how Logies voting works from TV Week editor Emma Nolan on The Binge.
There's an enormous gap between the closure of the voting polls, and the announcement of the winners. It causes uproar each and every year when viewers go to vote for the TV Week Gold Logie… only to find out voting closed months earlier.
WHY. WHY DOES VOTING CLOSE BEFORE WE EVEN KNOW THERE IS VOTING.
Ok. So we took peek behind the curtain. And the process makes a lot of sense…
First, TV networks put forward a list of candidates they'll be endorsing. Voting is open for four weeks, during which viewers nominate a candidate from that list.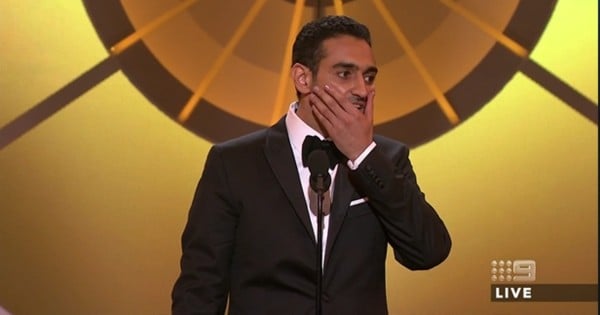 On Sunday, December 18, voting closes.
And on March 26, the five nominees are announced.
And the Gold Logie Winner? Quite simply, the one among the top five nominees with the most votes.
That basically means when voting closes on Sunday, the Gold Logie Winner is decided.
Each and every year the general public lull themselves into an angry and confused state over why they can't call and text votes in up until half an hour before the actual Logies event.