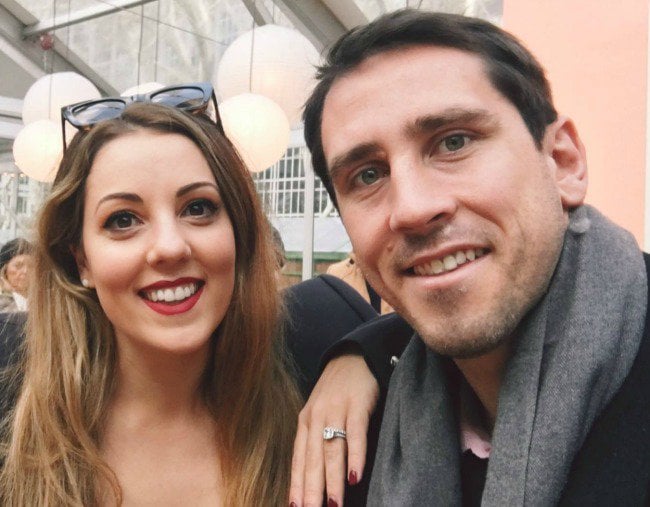 I never used to understand the fuss around July 01 – I mean, dry-July is not a jam I've ever been very good at, and that pesky email from payroll reminding me of how much I've actually been paid is like all my budget nightmares on one piece of taxy-white-paper!
Why is my account showing zero when it seems money has in fact been paid into it every month? Not to mention my never-ending FEEHELP (called HECS back in my day – that's how old my debt is), and my bitter disappointment when the ATO said "sorry, despite all your financial dreams, we haven't made a mistake. We don't owe you one million dollars".
Ah bugger, looks like my projected tax return isn't going to pay off my house and send me to beach retirement after all.
BUT, like all money things that used to get the better of me, I've pulled on my big girl pants and bloody nailed tax time this year. It turns out it's not as scary as I made it out to be nor does it need to be an administrative nightmare. I managed to get tax-tical and crush July 01 once and for all.
So, what are the secrets? Here are my ten!
Take the emotion out of it – Sure, you may have spent a bit too much. You may not have nailed your saving goals and the Uni debt still looms. But what's done is done. There's no point lamenting over the numbers on your PAYG slip-thingy. It's not going to change. Stick that bad boy on your vision board, heck even print it on pink paper, and use it as your money goals for the upcoming year, as a reminder that you do in fact get paid!
Choose a direction and stick with it – I choose to invest in an accountant every year. It costs me $130. I'm able to keep the cost relatively low by prepping my docs myself, and sending them to her via email. I don't need to book an appointment, I don't need to wrangle for over-priced parking and I don't need to convince my boss that a 2 hour lunch break is totally necessary. She helps me keep it simple! In my opinion, it's totally worth the cashish.
Create a tax-tical checklist – I have one (obviously). It was created out of a mid-August mini meltdown of 2017. Tax time comes around every year, unfortunately, so I knew I would get good use out of it! It includes an exhaustive priority list of all the bits and pieces I need to be tax-ready – it even includes links to the locations where I need to download some of my records. Full list is at Fearless Female Traders.
Keep it all electronic – up until last year, my husband insisted on receiving all bills, notices and general correspondence relating to tax in paper form *eye roll*. He would then spend hours hidden away in the spare room the night before his tax appointment, organising 12 months' worth of paper into envelopes. I have created a tax folder on my desktop and electronically save everything as I go throughout the year. 100% paperless and so much easier to manage. There are also a bunch of apps you can use to save receipts as you go too.

"I managed to get tax-tical and crush July 01 once and for all." Image supplied.

Be your own expert – There is so much information available and if it's on an ATO website, chances are it's overwhelming and incredibly confusing! I always head to Money Smart when I'm looking to know whether I can claim particular expenses. This year, I have done an extensive amount of work at home, and for the first time I can submit some at-home expenses. This website has been fab at helping me figure it out!
You're a unique tax-angel – Have you ever been a bottle of vino deep with some girlfriends and one of them tells you she got a $5,000 return before you take a hard swallow and wonder why you only got $800? Everyone's taxable income will be completely different based on your specific circumstances. Try not to compare someone else's seemingly fab return with your situation. You may only get disappointed.
Be on time gf - Always, always, always lodge your expenses and return before the deadline. One less reason for the tax man to come hunting for you!
Be honest – I feel like it's stating the obvious but lying on your submission or pushing the boundaries when it comes to your expenses legit gives me nightmares. It's key to know what you can and can't claim, so you stay on Santa's nice list at Christmas time.
Beware of online scams – also known as "instant refunds". The fees are generally a lot higher than an accountant or any time spent completing an online form. If you insist on choosing this option, approach with caution and always read the fine print.
Avoid the urge to spend, spend, spend – when the return finally hits your account, be smart ladies. Add it to an emergency fund (the Fearless Female Traders 'Saving Stash') or investment account ('Sacred Stash'). If you're feeling really adulty, you may even want to contribute a portion to your superannuation, remembering that you can now claim your additional super contributions in your 2018/2019 tax return (up to $25,000)! I will be adding it all to my mortgage offset account to reduce my interest payments… I totally wish it was a new wardrobe, but hey, this is what adulting is all about!
Disclaimer: The information in this blog is the opinion of the author only and does not take into account your personal and financial situation. If you have specific questions relating to your own Tax, you should always seek professional advice.
Reformed shopaholic, MBA graduate, and serial goal-chaser, Bryanna is the Founder of Fearless Female Traders - a digital platform taking the BS out of finance and investing. Gone are the days of blind naivety and financial jargon, Fearless Female Traders helps women take back control of their own pockets all whilst championing our fellow females!