Linda Blatt says she's had two lives.
There was her life before Lyme disease, just one placement away from finishing her doctorate of clinical psychology. She loved to travel, dance, read, sing, swim; an extrovert who was always social.
Then there's life now.
On a good day, the 34-year-old might be able to walk the short distance to the park down the road from her Melbourne home and just sit and enjoy the scenery without "excruciating head pain" and glasses because she can bear to see the light. It's a great day if she's able to walk back without feeling like she's going to collapse with exhaustion.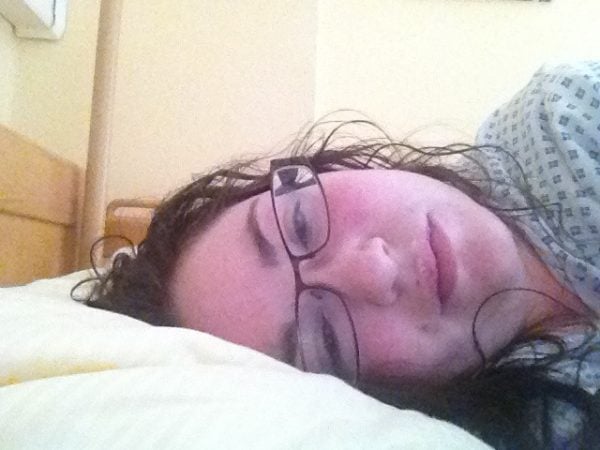 A bad day is one like the day before I speak to her. She had excruciating "10/10" head pain, couldn't get out of bed, and had to remain in a dark room.
"I feel utterly shattered, it feels like someone has run over me with me a truck, you feel like every part of your body feels weak and shattered. Sitting upright is exhausting, I feel like I'm going to throw up and I just try to survive another day," she tells me.
"It's retraumatising every time I have a really bad day like that because it takes me back to last year where for six months I was in a dark room 24/7 with a 10/10 head pain. The only time I left was if I was in emergency or having treatments.
"Every day I have a day of that level brings back the fear and memories of that time. It was my darkest, darkest point."