Before the 18th of June 2016, Libby Birch had never kicked a football. She certainly didn't own a pair of footy boots. She was a netballer. A good one. And netball was exactly what she planned on pursuing when the "gun of football" Daisy Pearce called out of the blue in the middle of winter.
A pair of shoes can change your life.
The 18-year-old had never heard of Pearce, and to this day has no idea how the footy star got her number; she was too busy captaining the Victorian Under 21s side at nationals and dreaming of playing netball for Australia to give it much thought.
"Footy wasn't on my horizon at all," the Western Bulldogs rookie explains. "I hadn't even kicked a ball."
After missing out on the Aussie netball squad in 2015, it was "a mixture of love and sadness" – along with a gruelling 12-month training schedule – that got her to the exact same place with netball again: rejection.
"Straight after the state grand final I can remember sitting there – they read the names in alphabetical order – and I can still remember the moment when they skipped 'B'," Libby reminisces.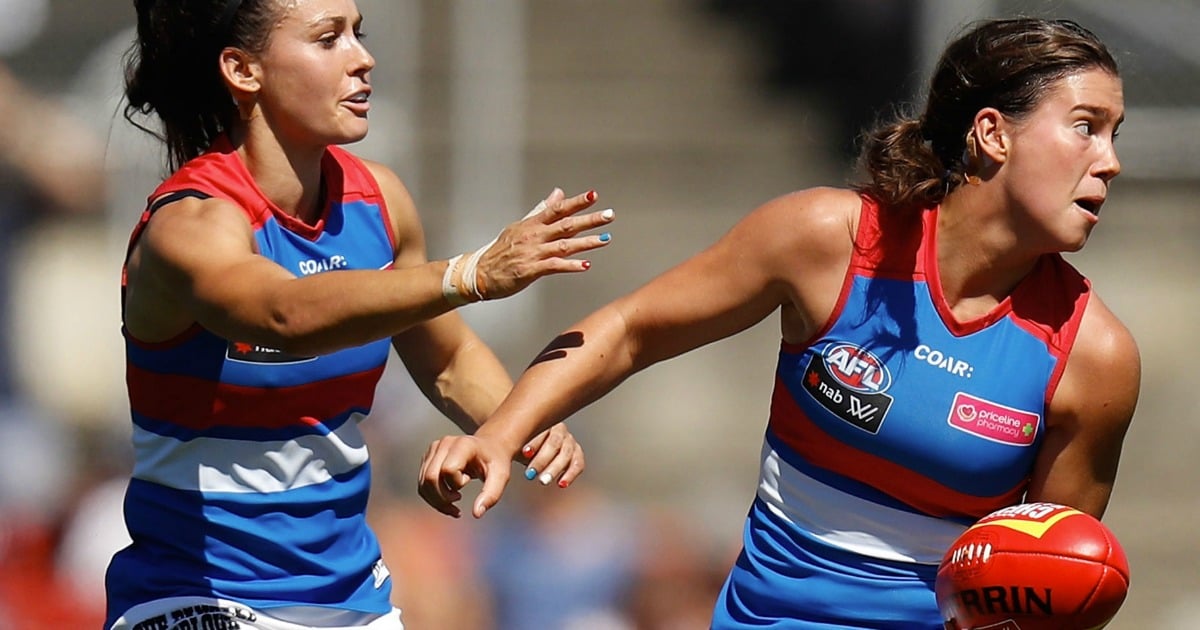 "I can remember just biting my top lip because I still had to be captain the whole way home and I couldn't burst out crying in front of the girls."
When Libby missed out for the second year in a row, she was done with competitive sport.