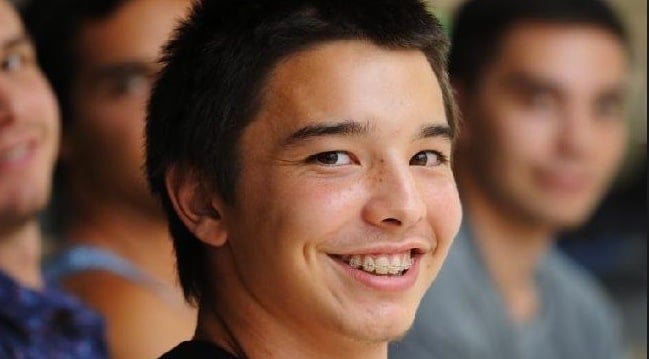 1. Spear attack victim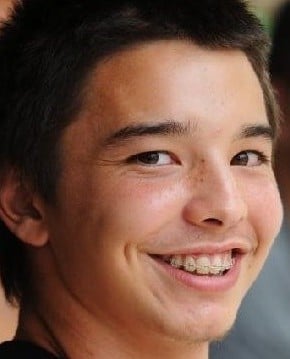 Liam Knight, 18, who was speared through the head with a 2.85m metal rod at a backyard party last January in Sydney, has condemned two teenage girls for bragging about inviting the gatecrasher who attacked him.
On Friday, after an unnamed 17-year-old was convicted of assault, two teenageed girls took to Instagram to post a selfie that boasted they were "The girls that showed no remorse".
Liam Knight has posted on his Facebook page that the girls are "absolute filth and the scum of the earth".
"They are basically the reason I am disabled for the rest of my life and they think it is an absolute joke."
The Daily Telegraph reports that the girls have since posted their own Facebook comment saying, "Of course we are remorseful, what's occurred is a tragedy. There are many factors at play here. So please don't point the finger at us."

2. ADF taskforce uncovers hundreds of allegations of rape and abuse
The Australian reports that a taskforce, set up to investigate Defence Force abuse, has uncovered 220 cases of child sailors at the navy's West Australian training base in the 1980s that were raped or brutalised.
The newspaper reports, "Almost 500 former and serving Defence Force members have received reparation payments of up to $50,000 for damage caused by the abuse they suffered — a cost to Defence of more than $21 million."
3. Oscar Pistorius trial resumes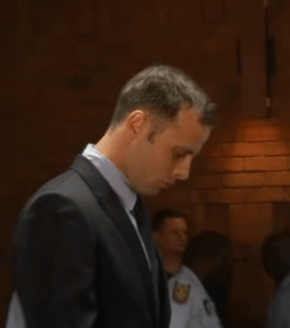 After a two-week recess, the trial of Oscar Pistorius resumes in South Africa.
His defence will take up the challenge of attempting to prove that the shooting of Reeva Steenkamp was a mistake.
So far, defence lawyers have only presented three of up to 17 witnesses they say they may ask to testify.
4. Judge slammed after light sentence
A judge is under fire for sentencing a confessed rapist to just five years in jail because his 14-year-old victim was not a virgin.
Despite a written confession from the rapist, the judge told Dallas Morning News, "She wasn't the victim she claimed to be."
"He is not your typical sex offender. There are rape cases that deserve life. There are rape cases that deserve 20 years. Every now and then, you have one of those that deserve probation. This is one of those and I stand by it."
For more, read this post here "Outrage after judge gives rapist probation as 14-year-old victim "wasn't a virgin."
5. Australian paedophile dies
A 94-year-old Australian man facing paedophile charges in Thailand has died while awaiting trial.
Karl Joseph Kraus, from Western Australia, was suffering from prostate cancer and dementia when he died on Thursday, four years after his arrest on charges of sexually assaulting four Thai girls aged between five and 15 at his home near the northern city of Chiang Mai.
6. Sinn Fein leader released
In Northern Ireland, Gerry Adams has been released from the police custody, meaning the decision on whether to charge him with the murder of Jean McConville in 1972 will be made by Northern Ireland's Public Prosecution Service at a later date. Jean was a mother-of-10 from Belfast.

7. Cancer drugs being denied
A group of oncologists and support groups, calling themselves Australia's Cancer Drugs Alliance, is pushing for an overhaul of medication subsidies to make 36 cancer drugs currently unavailable accessible to all who might need them.
The Herald Sun reports that Australia's Cancer Drugs Alliance is calling on the Federal Government to establish a fund to provide immediate access to the treatments while it conducts a wider overhaul of the PBS to hasten approvals.
8. Ukraine crisis
Pro-Russian activists have attacked the police headquarters in the Ukraine city of Odessa, forcing the release of several people held over deadly violence two days ago.
Friday's clashes led to more than 40 deaths. Most victims were pro-Russian separatists killed when the building they were in caught fire.

10. Screen time study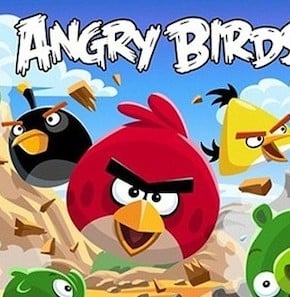 A study has shown that children under three who used smartphones and tablets scored lower in verbal tests than those who didn't.
Yet 60 per cent of the parents of the children in the study believed that playing on touchscreen devices helped with toddlers' learning and development.
The results showed that children playing non-educational games such as Angry Birds actually scored lower in verbal tests than children who are not exposed to smart phone games.

10. The law to make children behave
A proposed bill set to come up before the parliament in Spain will make it a law for children to do their chores and complete their homework.
Known as the Child Protection Bill, the proposed law also includes a series of measures designed to keep children safe from sexual predators.
But the parts of the bill attracting attention is the section that obliges children to behave toward their parents and siblings in a "respectful" manner, as well as be obedient at school and also do homework without unnecessary complaining.

11. Boy dies trying to be Spiderman
A five-year-old boy in Jakarta has died after possibly pretending to be Spiderman.
The police are investigating to see if the boy was mimicking Spiderman after he jumped out of his apartment window after being told he was not allowed to watch the latest Spiderman movie.

12. Protests around the world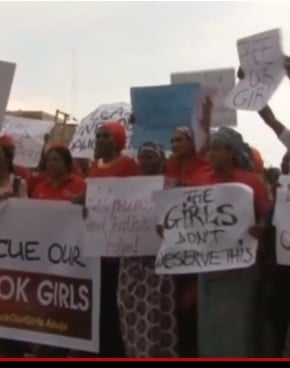 Protesters have taken to the streets around the world calling for the release of more than 200 schoolgirls abducted by militants in Nigeria.
Crowds from Los Angeles to London rallied carrying posters that read #BringBackOurGirls.
Demonstrators gathered outside the Nigerian High Commission in London, where they chanted "Bring them back!" as well as "Not for sale!" and "African lives matter!"
What news are you talking about today?