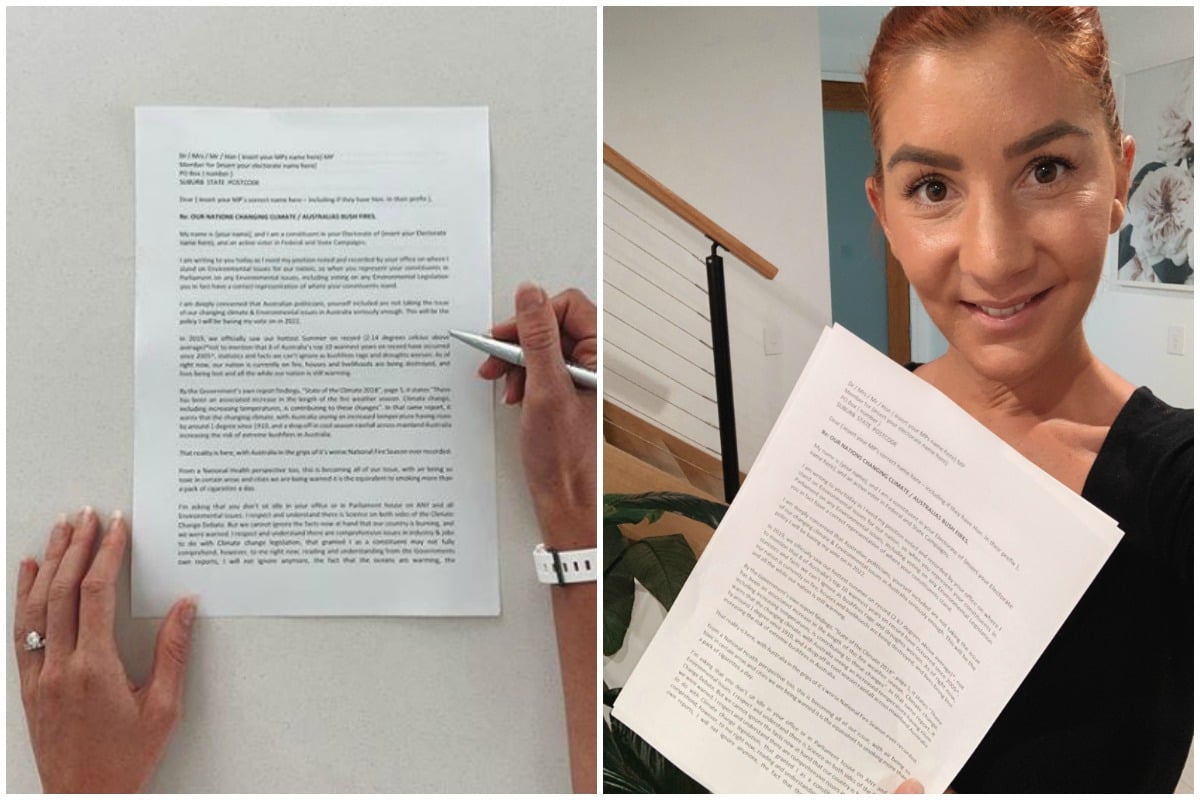 On Saturday, Anna Rose Richards drafted a letter Australians can send to their local MP demanding action in the wake of our bushfires. Having worked in parliament for four years, Anna felt it was important that Australians know that in the long term, legislative change is crucial. She approached the letter from a non-biased, non-political perspective, simply urging Australians to remember that their elected representative wants and needs their vote. These representatives need to be spoken to directly in order for them to understand that their electorate is mobilised, engaged, and passionate when it comes to fighting climate change.
In the days since Anna drafted it, the letter has gone viral, with names like Celeste Barber sharing the letter on their platforms.
The letter is respectful and clear, and a tangible way of doing something to make your voice heard when it comes to Australia's environmental issues.
You can find your local MP by entering your suburb and postcode here, and then selecting 'view district profile'. You can then find your MP's contact details on this list.
Print the following letter and mail it to your MP. Make your voice heard. You can also share Anna's Instagram video on social media, to urge those in your network to act, too.