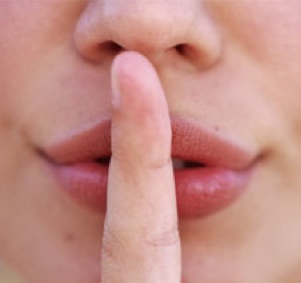 This article was originally published at Role Reboot and has been republished with full permission.
So I did it. I had anal sex. The day after, my boyfriend asked me if he could tell his friends that we had anal sex. I hesitated for a moment, and he added quickly that he would only tell his closest friends; I agreed, saying, "Sure, why not?"
I hesitated because I genuinely felt uncomfortable about telling people that I have had anal sex. And for a while I could not pinpoint the source of my uneasiness until I realized that it was rather complicated: It was a mixture of disgust and guilt.
A few years ago, I would have felt guilty having anal sex because of my religious upbringing. I was brought up to be a God-fearing Catholic girl. But my aim in this piece is not to start a discussion about religion and sex, specifically, anal sex. We are all aware that in many religions anal sex is viewed as a gravely immoral and "disordered" sex act.
I have told myself time and time again that anal sex is just another sex act. Like oral sex. But I didn't feel guilty because I had "sinned against God"; I was guilty because I knew that my reluctance to talk about my experience with anal sex meant that I, however insignificantly, was participating in a culture that alienates people who identify as queer.
Although I may have been unwilling to admit it, my unwillingness to let my friends know about my anal sex experience made it clear that I still think of anal sex as a taboo topic. Partly, I did not want to be on the receiving end of a barrage of comments and questions. No matter how liberal we believe we are, society still treats anal sex as they would a dirty, guilty pleasure: "No way! Didn't you find it gross? How much did it hurt? I had no idea you were so sexually adventurous, you know, so kinky!"