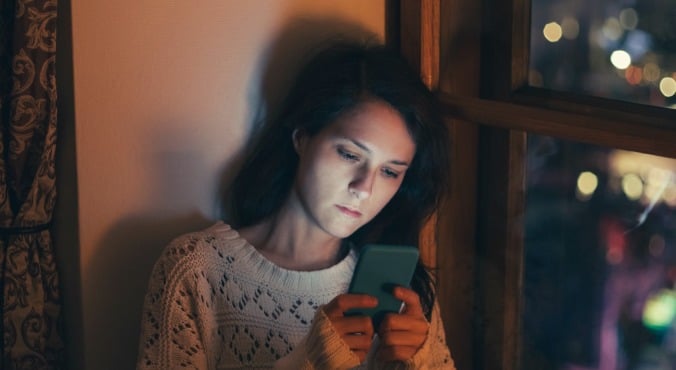 Image: iStock.
I never thought that I would be the sort of girl who would take part in infidelity, but I have cheated six times.
Before the first time, I told myself that if I got to the point where I wanted to step out on my partner, I would end the relationship before I crossed the line. I told myself that the emotional damage that I would inflict on my partner would far surpass any thrill. I told myself I would feel immeasurable guilt. I told myself that if someone was willing to cheat with me, they'd soon cheat on me.
In many ways, I was right. But in so many others, I was wrong.
I'm not proud of what I've done, of the pain and hurt I've caused. But I have come to the realisation that each instance of infidelity imparted a lesson I needed to learn: to find a better partner, to come to grips with my fears, and to be a better person.
1. Don't stay with someone who doesn't value you sexually.
The first time I cheated, I eased into it, like dipping a toe into forbidden water.
I began by talking to a male friend, Alex*, about the lack of sexual intimacy in my relationship. I thought telling him would be akin to venting to my girlfriends. For a long time, it was. We would chat on AIM, and I would feel heard, even as my boyfriend Charles* played video games with his roommates mere feet from me. (Is cheating emotional or physical? Post continues after video.)
However, one day, I hit a breaking point. I was sick of spending time at my boyfriend's on-campus apartment when I had an empty one of my own five minutes away. I was tired of masturbating after class and before his roommate got home to take the edge off my sex drive.
I wanted to be wanted, and even though Charles and I had set a wedding date and put two and a half years into our relationship, I was sick of talking about my libido like another couple would talk about whose turn it was to load the dishwasher.
I wanted to blow off some steam, so I changed into workout clothes, intent on going for a run. Alex offered to go with me, and I thought nothing of it. We had broached the subject of my sex life before with no blowback, and I didn't anticipate any then.