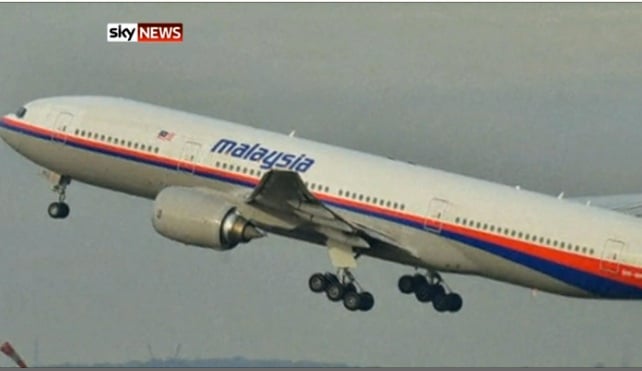 1. Malaysia Flight 370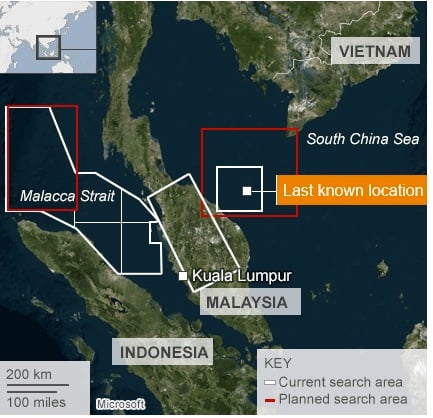 Overnight, the search area for MH370 has been expanded to encompass a larger portion of the Gulf of Thailand between Malaysia and Vietnam.
In a press conference, Azharuddin Abdul Rahman, Director General of the Malaysian Civil Aviation Department, said that other leads have so far not panned out and they have found "nothing".
Nearly three dozen aircraft and 40 ships from 10 countries have been searching for MH370.
In other developments:
Malaysian authorities have identified one of the two men who used stolen passports.
It was revealed that the men who travelled on the stolen passports "are not Asian-looking men," citing security footage from the airport.
Officials say they are not discounting any possibilities at this point, including a hijacking — but they haven't found any link to terrorism.
Experts have said the presence of two passengers with stolen passports is relatively common in the region and could relate to illegal migration.
2. Wishes he had never been born
The father of Sandy Hook Connecticut school shooter Adam Lanza told a writer for The New Yorker that he and his ex-wife, Nancy, never suspected their son was dangerous, but that he wishes he had never been born.
This is the first time Adam Lanza's father has spoken of the horrific school shooting that killed 26 students and Adam's mother Nancy.
http://www.youtube.com/watch?v=UVvrGPmWdE8

3. Oscar Pistorius trial
Oscar Pistorius vomited in court as he heard a pathologist's testimony about the nature of his girlfriend's injuries after she was shot in the head.
In the trial, currently underway in South Africa, the Paralympic athlete was brought a bucket as he retched in a silent courtroom. The trial was then adjourned.
Pathologist Gert Saayman told the court that Reeva Steenkamp was shot three times in the head, the hip and the arm. He added that the bullets used were a "black talon" type, designed to cause maximum tissue damage.
The Paralympic athlete, on trial for murder, has denied intentionally killing his girlfriend Reeva Steenkamp.
4. Troy Buswell quits
In WA, Treasurer Troy Buswell has resigned after suffering a mental health breakdown.
Premier Colin Barnett says Buswell had been admitted to a hospital in Perth, and now Sydney.
The Premier said Mr Buswell had crashed his ministerial car into the front fence of his Subiaco home in the early hours of February 23.
"He is not in a good place,'' Mr Barnett said.

5. Curriculum needs to be pared back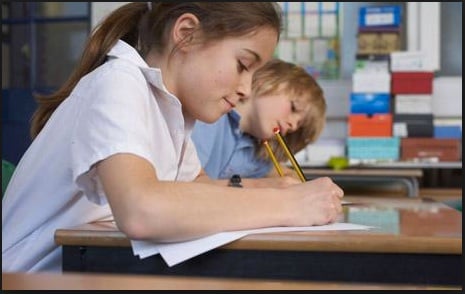 In a submission to the federal government's national curriculum review, the Australian Primary Principals Association argues that the national curriculum is overcrowded and too advanced for primary school students.
The Sydney Morning Herald reports that the review found it inappropriate for primary school students to study specialist economic concepts and to learn mathematical algorithms early in their schooling career.
"The curriculum proposed for the primary years contains too much material, some of the material is presented much earlier in the sequence of schooling than is appropriate, and as a result the content is too complex for the target school audience."
6. Brett Peter Cowan trial
The Queensland Supreme Court jury is hearing closing addresses from the prosecution and defence barristers in the case against Brett Peter Cowan accused of murdering Daniel Morcombe.
He has pleaded not guilty to murder, indecent dealing with a child, and interfering with a corpse.
Yesterday, his defence barrister Angus Edwards called him a "naive fool" for "falsely confessing" to murdering Daniel Morcombe.
7. On-line murder
A trial is underway of a woman accused of following live online instructions to drown her 22-month-old daughter in Norway.
The woman's British lover is accused of giving instructions for the murder via an online video service.
8. Missing girl found
An 11-year-old girl who went missing from her Sydney home yesterday has turned up safe and well.
Scarlett Mitchell was last seen at her home on Holt Avenue, Mosman, shortly before 8.30am (AEDT) on Monday.
Police says she never showed up at school. This morning she walked into her house with an overnight bag.
9. Japan's 'metabo law'
With over 500 million people worldwide fitting the definition of obese, attention is increasingly turning to countries that are actively using government policy to combat the epidemic.
In one country being fat is actually illegal.
For more, read this post here "In this country being overweight is against the law"
10. Attempted murder charge
A man has been charged with attempted murder for setting his partner alight. Police have been told the 34-year-old woman was splashed with a flammable liquid and set alight around 6pm on Friday.
The Sydney man will face court today over the charges.
11. Women's pay inequities
A paper released by the Workplace Gender Equality Agency on the "motherhood penalty" has compared the pay of women with children to women without kids.
It has found that over their career, economists estimate the loss in lifetime wages is 17 per cent, with earnings decreasing with each additional child.

12. Caesarean section rates in private hospitals
Data released today shows that women giving birth in Victoria's private hospitals are almost twice as likely to have their babies delivered by caesarean section than those in the public system.
The Age reports that these low-risk women are also four times more likely to have their labour induced but less likely to suffer from severe third-degree perineal tears.
Breastfeeding rates remained steady, while the use of infant formula in public hospitals was about 25 per cent in 2011, compared with 35 per cent in private hospitals.
What news are you talking about today?