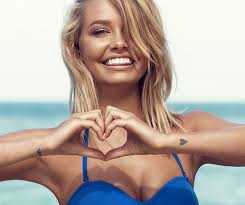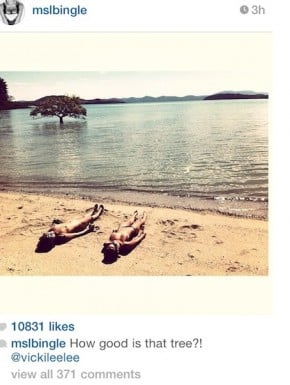 Lara Bingle, 26, has had a pretty tumultuous relationship with cameras. At first they loved her, then they turned on her, failed her, and lately she just can't escape them.
Last month, a spat with a snapper saw her maybe-husband Sam Worthington, 37, arrested in New York. Then in a complete 180, she used a pap shot to hawk a few of her favourite labels on Instagram.
Her latest headline winning on-camera moment was more intimate. She posted a photograph sunbathing next to bestie Vickie Lee, with a partially submerged tree in the background.
Both Bingle and Lee are topless, and Bingle later deleted the shot, but not before news sites (present company included) managed to grab screenshots to post and print.