The Voice Kids' celebrity coaches revealed…
Mel B and Benji Madden will be joining Delta Goodrem and Joel Madden on the first season of The Voice Kids Australia.
CONFIRMED: @OfficialMelB & @benjaminmadden join @JoelMadden & @DeltaGoodrem for #TheVoiceKidsAu in 2014!

— TheVoiceKidsAU (@TheVoiceKidsAU) January 31, 2014
The new competition follows a similar format to the high-rating adult version, but given the competitors' younger ages (the kids are between the ages of eight and 14), the celebrities involved take on more of a 'coaching' role than a 'judging' one.
Mel B shared her excitement on Instagram:
Congratulations to Owen Wilson!
Actor Owen Wilson has become a father for the second time. The 45-year-old actor's personal trainer, Caroline Lindqvist, gave birth to a healthy baby boy on Thursday morning.
Wilson and Lindqvist's relationship of late is somewhat unknown. Lindqvist is currently in the middle of a divorce, however, there have been no official statements made on whether the divorce is being pursued so that she can begin a relationship with Wilson.
Wilson already has a 3-year-old son from a previous relationship.
Lara Bingle's rather *cough* revealing Instagram pic.
Lara Bingle's Instagram feed is real special. It's all beautiful holiday destinations, cuddles with boyfriend Sam Worthington, and gorgeous outfits.
But then THIS happened.
Yep, bikini model Lara Bingle went, ah, sans bikini…
We hope she sent this to Sam Worthington as an e-card, with the message "Where the bloody hell are you?"
Before we go any further you should know that today's Fluff is brought to you by Fetch.TV. From the 28th of January to the 7th of February you will get some extra information on movies and TV featuring on Fetch TV with your regular daily Fluff. Enjoy!
Time for the Australian Oscars. The Ozcars, if you will.
The red carpet has been rolled out at The Star in Sydney for the Australian Academy of Cinema and Television Arts (AACTA) Awards. Geoffrey Rush is there. Delta Goodrem's warming up her vocal chords. And Rove McManus is back in town. It's going to be a good night.
If you can't keep up with awards season, the AACTAs are our local version of the Oscars or the BAFTAs. They're to recognise the achievements of film and television stars… But first, let's check out the fashion.
Sam Worthington later made like Jennifer Lawrence and tumbled on the stage stairs while handing out the first award of the night.
Meryl Streep is our Spirit Animal.
In the latest edition of unlikely celebrity friendships, Meryl Streep and 50 Cent sat side by side at the latest Knicks vs. Lakers game in New York.
The 38-year-old 'In da Club' rapper and the 64-year-old Oscar winning actress chatted courtside, being described as 'two peas in a pod' by Kicks digital media coordinator, Charlie Widdoes.
The pair were then joined by Kobe Bryant to pose for photos, which 'Fiddy' posted on his Instagram with the caption "things got a little bit gangsta."
Seriously, can Meryl Streep get any cooler?
Another day, another Justin Bieber arrest
No, really. We're not making this up.
Just days after pop star Justin Bieber was busted drag-racing a yellow Lambourghini under the influence of drugs, he's in legal trouble again. Getting arrested is his new favourite hobby.
This time it's in his home country, Canada.
The 19-year-old singer/trainwreck is reportedly facing criminal assault charges for "roughing up" a limo driver.
It's unclear whether Bieber was standing on top of the vehicle at the time.
Grammys 2014: Red Carpet Round-Up
This year it wasn't the Armani Prive's and Gucci's that dominated the red carpet, it was Australian designers. Alex Perry started trending on Twitter thanks to E! News host, Guliana Ranic, who wore a stunning lacy orange halter-style gown from Perry.
Fashion journalist Louise Roe chose a black cutout Camilla and Marc frock, while Chrissy Teigen looked stunning in a mirrored, strapless gold Johanna Johnson dress as she arrived with husband John Legend, and Pink also chose to wore Johanna Johnson.
The best thing that happened during last week's Grammys
As Macklemore & Ryan Lewis played their hit song 'Same Love', 34 couples professed their love for each other in a mass wedding ceremony in the middle of the awards ceremony. Madonna then appeared and started singing 'Open Your Heart'. Because: wedding.
To be honest, we do have a few questions: Is Queen Latifah a marriage celebrant? Can a marriage ceremony just consist of the exchanging of rings? Did they have to do vows and stuff beforehand?
But, ultimately, our questions don't really matter. Because this was a beautiful celebration of one simple thing: love.
http://www.youtube.com/watch?v=qwlNbLdP7fo
Lorde takes out a page in the newspaper to thank her fans.
Lorde is many things: 17 years old. A Kiwi. Owner of two shiny new Grammy awards. An original singer-songwriter in an age of manufactured pop stars.
And now she's in the running for Most Gracious Celebrity (we just made that up, but it's pretty prestigious). When famous people win awards, usually they throw lavish parties for other famous people. But Lorde? She decided to take out a full page ad in the New Zealand Herald to thank her fans for their support. It's a handwritten note with a pretty sweet sketch of a Grammy.
Here it is: the best thing Lorde's written since those tweets she deleted straight away this morning.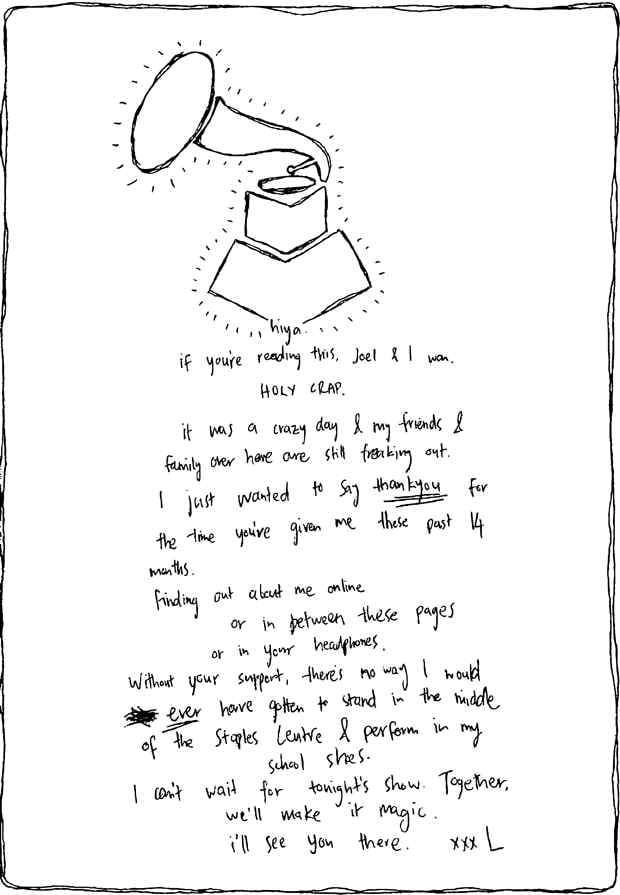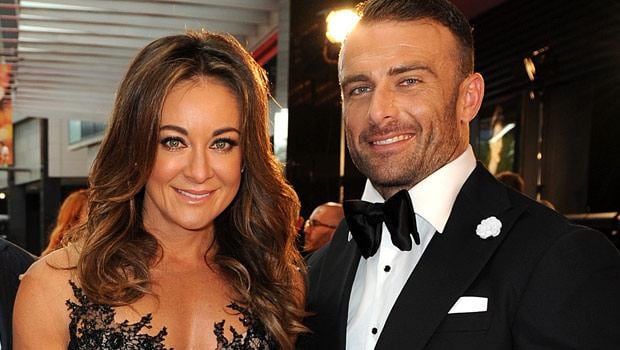 Michelle Bridges on her relationship with the Commando.
The super fit 43-year-old Biggest Loser trainer (our favourite queen of exercise) is so busy, it's a wonder she has any time for love. But oh, she does.
Michelle's relationship with fellow trainer Steve "Commando" Willis, and her split from husband-manager Bill Moore, has landed her smack-bang on the cover of many gossip magazines. But Michelle has managed to stay sane and focused on her career despite all that turmoil.
"That's life," Michelle says. "Life changes and if it doesn't you should check your pulse. I still have businesses that are up and running so nothing there is going to change. The Biggest Loser has given me a platform to fulfil my ambitions – to get my message across to as many people as possible. Everybody has a personal life and a professional life and for the most part they don't cross over. I think the general public know what I do and stand for and who I am."
And she's never been more successful – with a shelf-full of books out, a fitness clothing range with Big W, and her online personal training program, the 12 Week Body Transformation. She's also back on our tellies with the ninth season of Biggest Loser.
Margot Robbie's not a blondie anymore
BREAKING NEWS: Margot Robbie is a brunette! Margot Robbie is a brunette!
Ok, so it would be fair to say we're mildly obsessed with this Wolf of Wall Street star. This morning, Margot posted this photo online. We're not quite sure why she's rocking a Truckie Chic look, but we love the new 'do.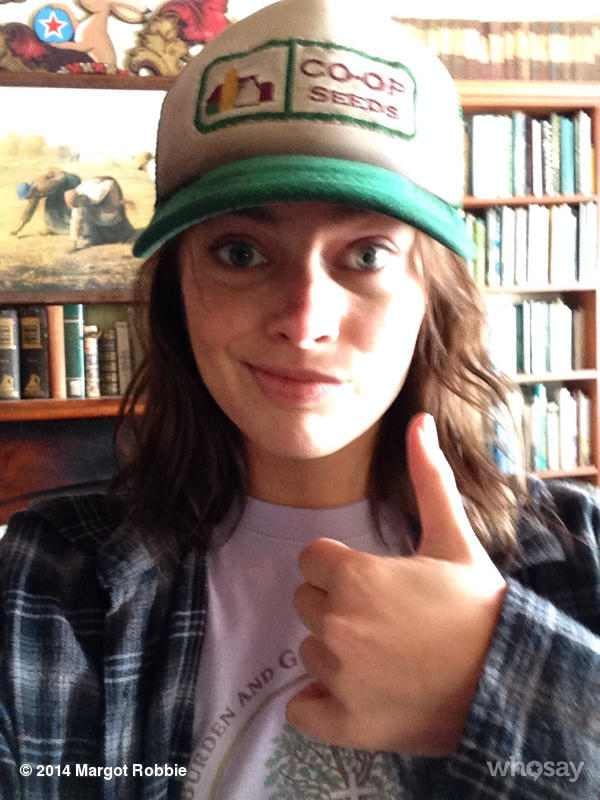 And if you want to check out her best looks as a blondie, here you go:
The Scarlett Johansson ad that's too raunchy to air
Oh, ScarJo. You are just too sexy for your own good. This SodaStream ad has been banned from airing at the super bowl.
http://www.youtube.com/watch?v=iRz6VR-zv4o
Vin Diesel dances to Katy Perry. Discuss.
Tough guy actor Vin Diesel had a one-man dance party, and filmed it all.
Here he is, busting a move to Katy Perry and Beyonce. You are so welcome.
Doomsday is imminent
Another day another article saying that the world is about to end. While most of the world's population keeps going as per normal, there are some people who prepare for the end of the world… without even reading the doomsday predictions. And they go to high-tech extremes. A warning if you watch the show: you may be inclined to build your own secret-location doomsday shelter… just to be able to use the cool gadgets.
Doomsday Preppers Season 3 now showing on National Geographic
Smurfie facts
1.       The Smurfs are 56 years old.
2.       The Smurfs were born in Belgium, not America. Belgian cartoonist Pierre Culliford created a comic in 1947 called Johan et Pirlouit about a young boy and his faithful (if boastful and cheating) dwarf sidekick. In 1958, they met tiny, blue-skinned creatures called "Les Schtroumpfs."
3.       And Culliford never liked Smurfette, he is reported to say, "She seduces, she uses trickery rather than force to get results. She is incapable of telling a joke without blowing the punch line. She is a blabbermouth but only makes superficial comments. She is constantly creating enormous problems for the Smurfs but always manages to blame it on someone else."
4.       Smurfs are as tall as three apples.
5.       5. What colour does a Smurf turn when it's choking? Purple.