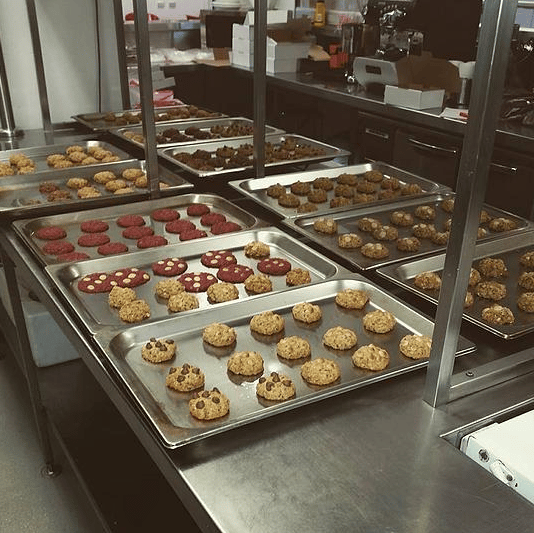 Breast milk supply too low? There's a solution for that.
When Renee Cook, 26, first became a mum she struggled with what many face in those first few weeks. Low breast milk supply.
So she started baking. Making lactation cookies. And no, before you ask, they do not contain breast milk. Instead, they contain herbs well known for increasing breast milk supply.
And they worked. So much so, she asked her friends on Facebook whether they would like a batch. And got two orders. Seven months later the Noosa mum hires a commercial kitchen and produces 600 to 1,00 cookies to send around the country.