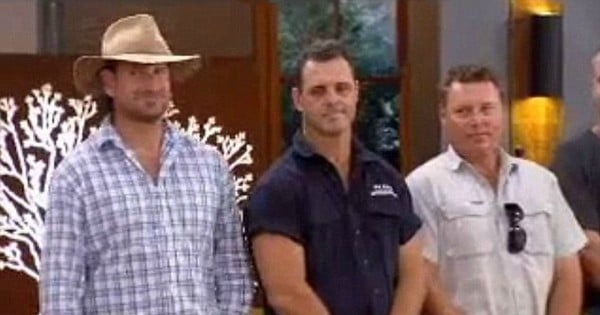 You might be wondering where you've seen Lachlan McAleer before.
It turns out that his face has graced our screens on more than one occasion… several more in fact.
You might remember that you watched him 'wed' Clare on Australia's first season of Married At First Sight, in 2014.
Not long after his appearance on Married at First Sight, some keen eyes recognised Lachlan from the 2010 season of Masterchef Australia. 
Though, not as a contestant. Lachlan spoke exclusively to Mamamia last year about his experience on the program, "I was briefly on one episode of MasterChef," he said. "They had some tradies and farmers and it was an episode where they had to cook vegetarian food." The challenge for the contestant was to get "six meat-loving men" to enjoy some vegetarian fodder. "We had to judge different meals they'd prepared," he said.