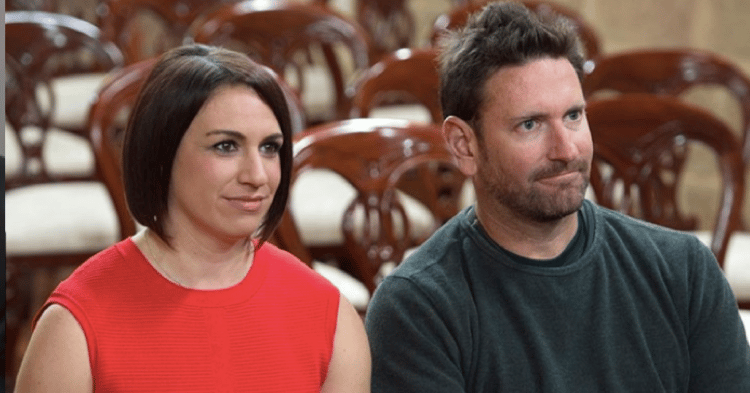 You might be wondering where you've seen Lachlan McAleer before.
It turns out that his face has graced our screens on more than one occasion… several more in fact.
You might remember that you watched him 'wed' Clare on Australia's first season of Married At First Sight, in 2014.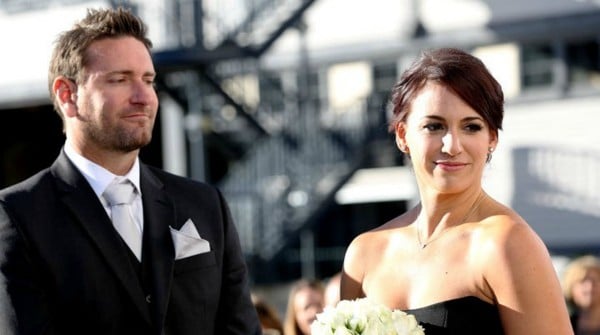 Not long after his appearance on Married at First Sight, some keen eyes recognised Lachlan from the 2010 season of Masterchef Australia. 
Though, not as a contestant. Lachlan spoke exclusively to Mamamia last year about his experience on the program, "I was briefly on one episode of MasterChef," he said. "They had some tradies and farmers and it was an episode where they had to cook vegetarian food." The challenge for the contestant was to get "six meat-loving men" to enjoy some vegetarian fodder. "We had to judge different meals they'd prepared," he said.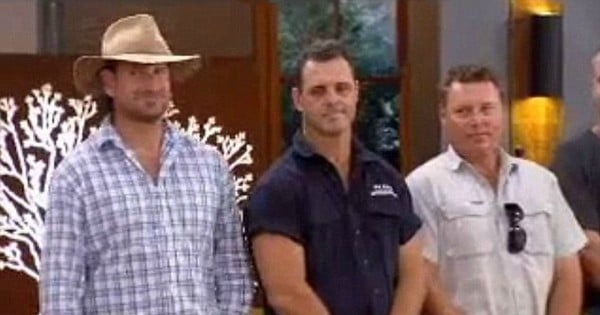 Now, the Daily Mail has revealed Lachlan also appeared in an 2012 interview on ABC's Landline, under the name Lachlan Rofe. (He has since changed his name for TV purposes, swapping Rofe for his mother's maiden name, McAleer.)
And he looked very different.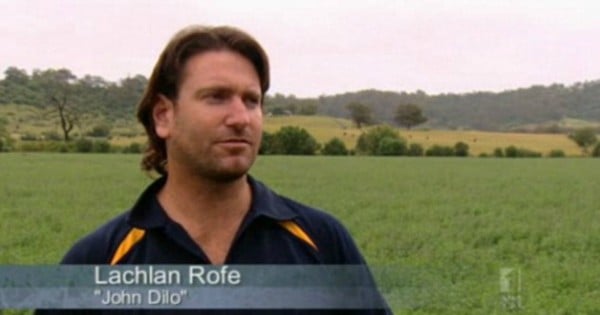 2012 Lachlan, is sporting some seriously floppy hair and a fetching polo-shirt.  A far cry from 2015-16 Lachlan.
Now he's scheduled to appear on Farmer Wants a Wife – and the new Lachlan is buff, and well-dressed. His hair is trimmed, and his stubble groomed to that perfectly-unkempt-but-actually-I-worked-really-hard-on-this length.
Here he is: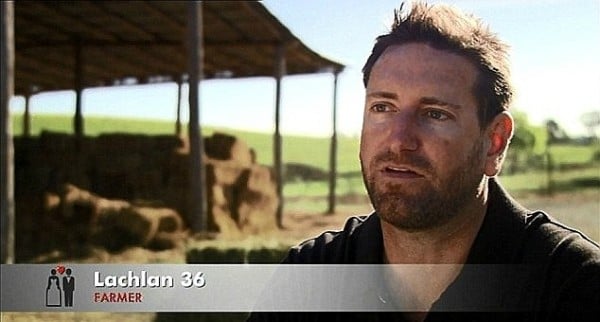 Other than some man-scaping, the most significant difference is without a doubt his profile. Lachlan has had a nose-job.
"I got the surgery done a few months ago," he told the Daily Mail. "I've had deep breathing difficulties and problems with my sinuses for a long time so I had surgery to correct that and that was the primary reason for it," he said.
Well, whatever the reason for Lachlan's make-over, it's never been so obvious as now. That's the peril of a throwback shot. And the down-side of having yours in national TV archives.
If you're still not convinced about his changing visage, he's a recent pic of him with long-time friend, Sasha, of The Bachelorette fame…