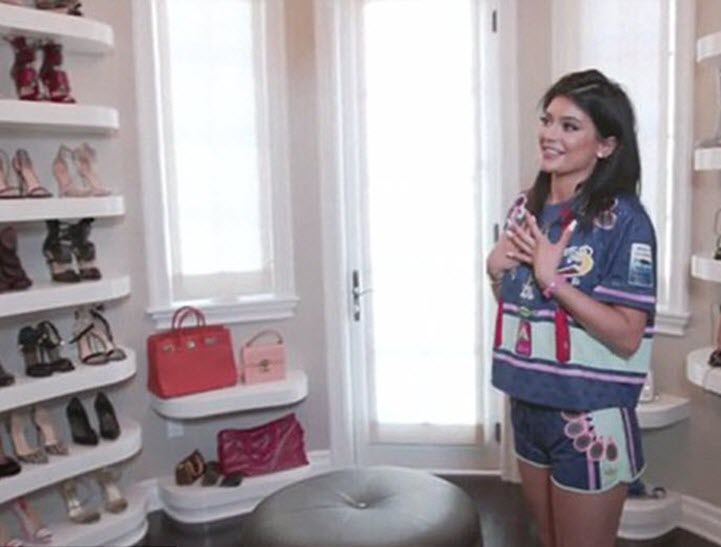 Kylie Jenner has two feet, but hundreds of pairs of shoes.
The youngest Jenner/Kardashian recently took fans on a tour around her overstuffed "shoe closet" — which is, in actual fact, an entire separate room of her house.
This seems unfair, somehow.
She's 18. At 18, I couldn't even walk in heels properly. I had one pair that I'd bought for the year 12 formal and even then I kicked them off under the table.
Post continues after video:
Yet Jenner has pair after pair of teetering Louboutins and Jimmy Choos.
"It's pretty much every girl's dream," she says. "I've always wanted a shoe closet."
Don't you speak for me, Kylie Jenner! My dream was to eat a whole pastrami on rye sandwich by myself at Katz's Deli in New York, and I did it in 2013. Plus pickles on the side.