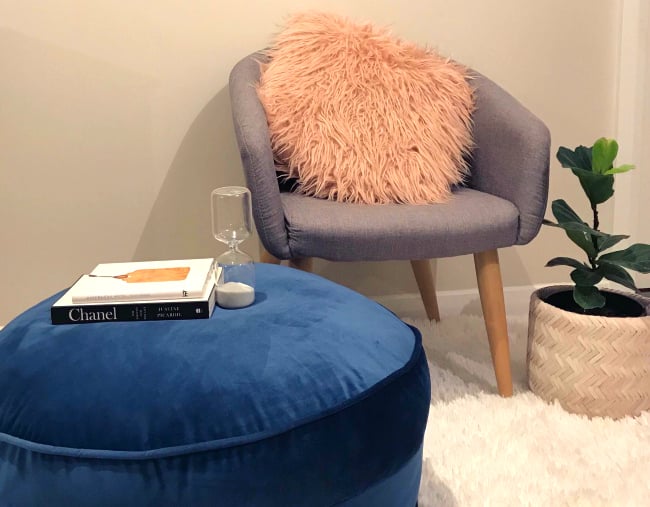 There are two types of people in this world.
1. People who look at dog beds and think 'what a cute dog bed, shame I don't have a dog'.
2. People who look at dog beds and think 'there's potential here for something great'.
Of course, there are also people who have dogs, have cats but buy dog beds anyway and who hate the commercialisation of the pet industry, but for today's purposes, let's stick with one and two.
For example, anyone who wanders into their local department store and creates a completely practical craft masterpiece at home falls into category two.
Josie Stroffolino is one such person, and her Kmart home decor hack might just be the best we've seen.
It's a plush looking ottoman… made out of… pet beds.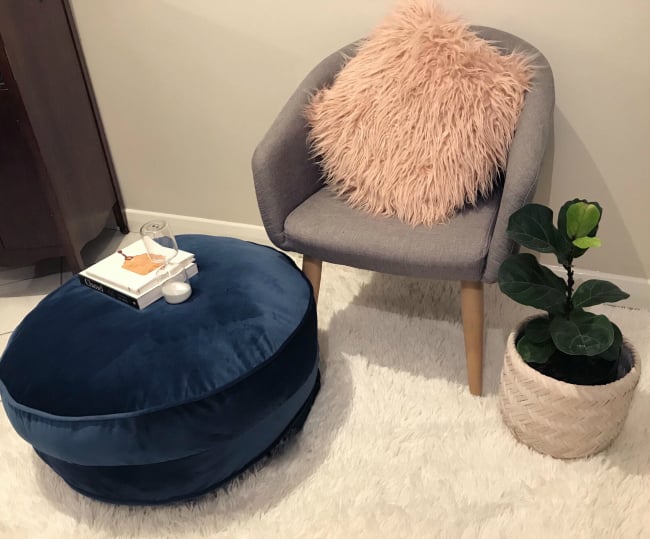 The non-dog owner shared her handiwork in the Kmart Hacks & Decor Facebook group on Monday after seeing the blue velvet dog beds on a Kmart trip (one of the ones where you walk in and have no idea what you're going to come out with). Her post has since gotten over 2,000 likes from members.
"I was roaming around Kmart and couldn't get passed these velvet dog beds. i absolutely loved the colour and the shape, as they match my home decor, but had no use for them. After some thought, I realised for the price, only $9.50 a piece, it wouldn't hurt to buy a couple and have a play with them," Josie told Mamamia.