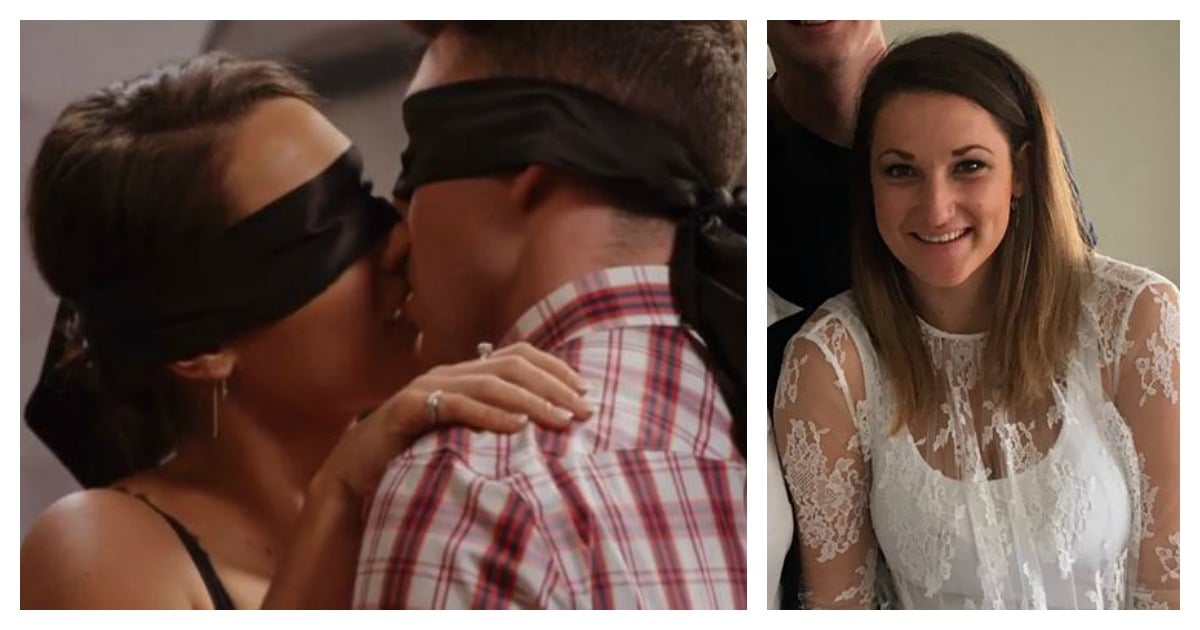 It's the show that spawned a tirade of controversy before it even began, but Kiss Bang Love is proving to be a winner for Australian reality television.
For those not clued in, the show goes like this: The contestant kisses 12 blindfolded strangers (while two friends watch on) and gives them a score out of 10. From there, five finalists are chosen for a chat and un-blindfolded kiss. Then the contestant takes two of the selected kissers on overnight dates, and then the final one is taken on a week long holiday.
In last night's episode, we met 26-year-old Geordie who likes training for Ironman competitions and says his dad is his hero.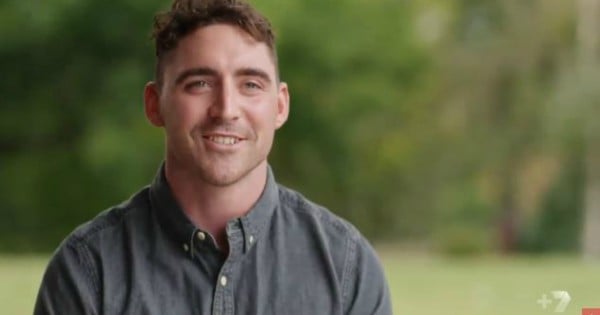 Geordie, who at the end was (SPOILER) confronted with the decision between Bron, the girl he had been seeing and subsequently friend-zoned before the show, and Shana, a miner turned model. He chose Shana, while Bron was forced to leave the airport and spend the rest of her life contemplating why she thought it was a good idea to chase the guy who had friend-zoned her on to a reality TV show.
One of Geordie's 12 girls he has to choose from was Polly McDouall, a 22-year-old student from Sydney, has revealed exclusively to Mamamia the extensive application process and what it really feels like to kiss a stranger.
You can watch Polly and Geordie's moment of magic below (Polly's the one in black). Post continues after video... 
MM: Why did you decide to go on the show?
Polly: It was quite a spontaneous decision. I had never planned to apply for the show until a lady approached me one night out at Coogee Bay Hotel and asked if I'd be interested in going on the show. She said I had the 'perfect personality' for reality T.V and asked if she could have my phone number for the producers to get in contact with me.