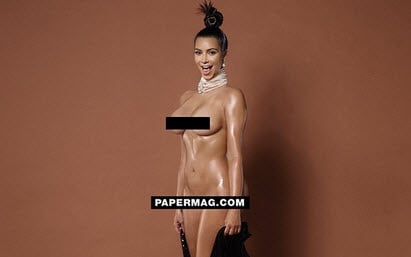 Wow. Just wow.
Thought it couldn't get more full on than a pic of Kim's behind on the cover of Paper Magazine?
Well it just did.
More pictures have surfaced from the photo shoot that broke the internet. And they certainly don't leave much to the imagination.
The pictures were taken in September during Paris Fashion Week by Jean Paul Goude, reports TMZ.
Kim's reason behind doing the shoot was apparently to show the world how she bounced back after welcoming her daughter North West. TMZ also reports it's Kim's "last stand" before planning to fall pregnant again.