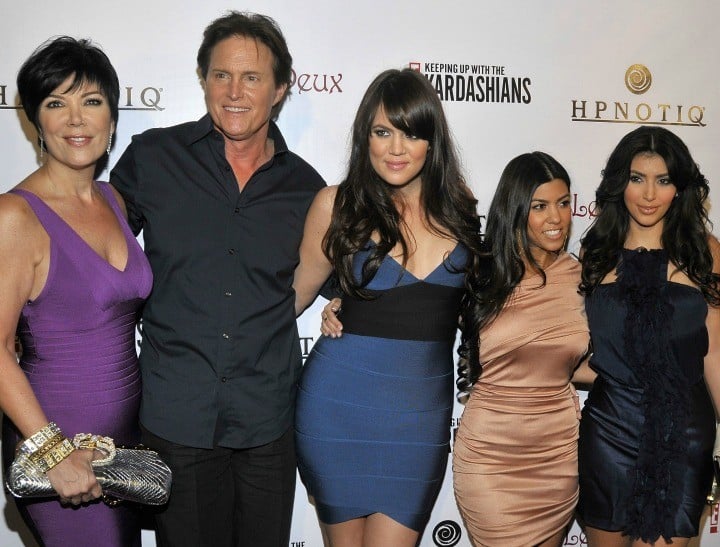 Kim Kardashian is sensitive and smart when she talks about her stepfather, and we don't know who we even are any more.
Bruce Jenner's stepdaughter Kim Kardashian wouldn't speak to Diane Sawyer for Bruce's big interview on the weekend. But now, she has spokn to NBC's Matt Lauer about how her famous family is dealing with his gender transition.
In a refreshingly frank and honest interview, a seemingly unrehearsed Kardashian said that the family is supportive of Jenner, while acknowledging that they often have difficulty understanding.
"I don't know what life would be like if you always felt like you weren't yourself," she said.
Scroll down for video of the interview.
"And I know it's not something that you or I could really fully understand , but I don't even think we have to."
Lauer asked her whether the unconditional support Jenner is receiving from the Kardashians was always there.
Kardashian explained that the family is still adjusting and that they have all received therapy to try and come to terms with Jenner becoming a woman.
"We have been talking to people from the GLAAD organisation and just different organisations on… [for instance] what do we call him? Do we say him or her? How do we be respectful? There's so many things that you just want to be supportive and just want to be respectful and I think that everything takes time.
"Bruce wants us to feel as comfortable as possible and take everything at our own pace and we love him for that and we respect him for that," she said, noting that Jenner will be referred to with masculine pronouns until he undergoes gender reassignment surgery.
Lauer asked Kardashian if she thinks her stepfather is aware of the huge amount of publicity he will now face.