Kim Kardashian has Krashed her Kar and kalled the other guy a koward.
Well when we say krashed, we really mean kinked.
And when we say koward, we really mean they hugged it out and went on their merry way.
(It was too good an opportunity to pass up using all the Ks. You understand).
But for celebrity Kim Kardashian, this crash really was up there with the worst.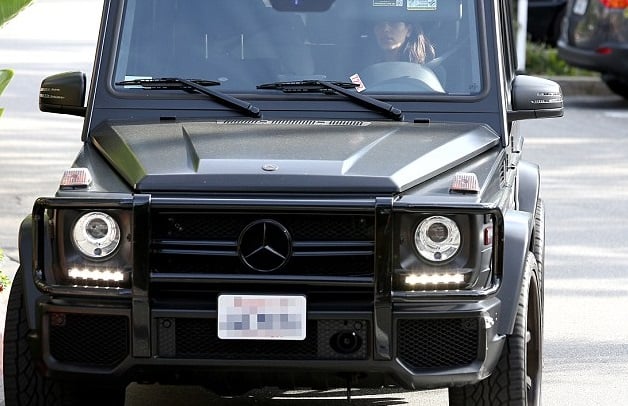 Just LOOK at the enormous damage done to her $100,000 car. Look! It's there, on the front, to the left. It's krazy messed up. That left side is scuffed, if you squint.
But if you think this is bad, you should see the other guy.