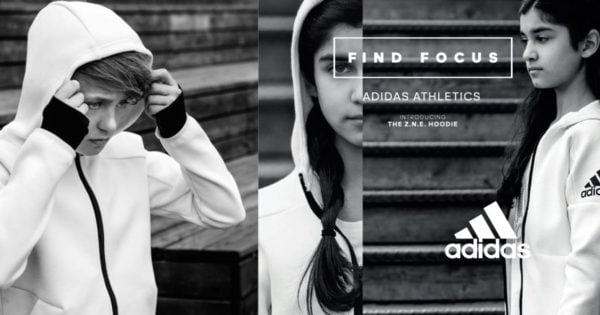 Three kids. Lots of sports.
That's a simple way to summarize my life.
Just this summer so far they've signed up to summer soccer, cricket, tennis, Oz-Tag, swimming, basketball and gymnastics.
That's a lot of sports kits, lots of lost balls and lots and lots of clothing.
My two sons and daughter need clothes that fit well and last.
Too many times I have compromised on cheaper quality gear only to find that it's not long before I am headed straight back out to the shops to buy another one when it wears out.
This summer I'm not taking any chances. I'm investing in sports gear that works just as well as day-to-day clothing for my kids, clothes that they love and I know are going to last.
Every kid needs a hoodie to throw on after training or just to keep warm when the summer evening turns a little chilly.
This one has the added bonus of being an adidas hoodie, and that, in the world of my soccer obsessed middle child, scores big points.
It has extended sleeves with those cool thumbholes they love to poke their fingers out and a slide full front zipper making it easy to throw on and off.
The only difficulty is what colour to get. Black or white?
I've got two boys so I think I might just get one of each, and maybe another one for my daughter.