"I'm throwing away Steve Smith's gloves," 13-year-old Daniel announced to his parents yesterday.
The die-hard cricket fan, who won the best bowler trophy for his under 14s club cricket division on the day Australian cricket captain Steve Smith was stood down, is disgusted. Until yesterday, one of his most prized possessions was a pair of Steve Smith's gloves, given to him by someone who knows the former captain.
But now that's all changed.
On the weekend, both Steve Smith and vice captain David Warner were removed from their positions for their part in the South African test match ball tampering scandal. It's an embarrassment for Australia and Australian cricket. And it's a different sort of devastation for the younger fans of the sport, who idolised their cricket heroes.
At age 13, and an experienced bowler himself, Daniel needed no explanation from any adults about what transpired. He knows cheating when he sees it.
He understood that the stakes were high and the pressure was on both teams, as it could potentially have been the first match since the fall of apartheid that South Africa might win on home soil.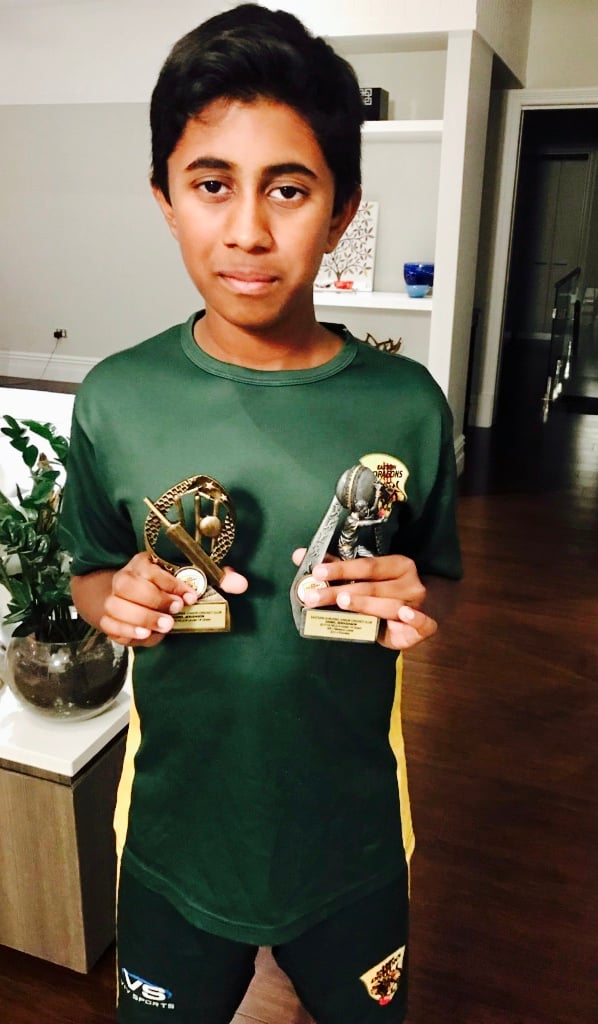 Daniel also understood that at some stage during the lunch break, Steve Smith decided that the team should tamper with the ball to control its aerodynamics. As a spin bowler himself, Daniel comprehended the physics of 'roughing up' the ball.
And Daniel watched, with the rest of the world, batsman Cameron Bancroft rub a scrap of yellow tape on the pitch and then shove it down his pants when he remembered that the match was being televised - and when he was questioned about what he was doing by umpires.
So Daniel understood the 'how' of the events clearly. What he struggled with was why.
Can we talk about this? pic.twitter.com/cmpRrOArgD

— Dale Steyn (@DaleSteyn62) March 24, 2018