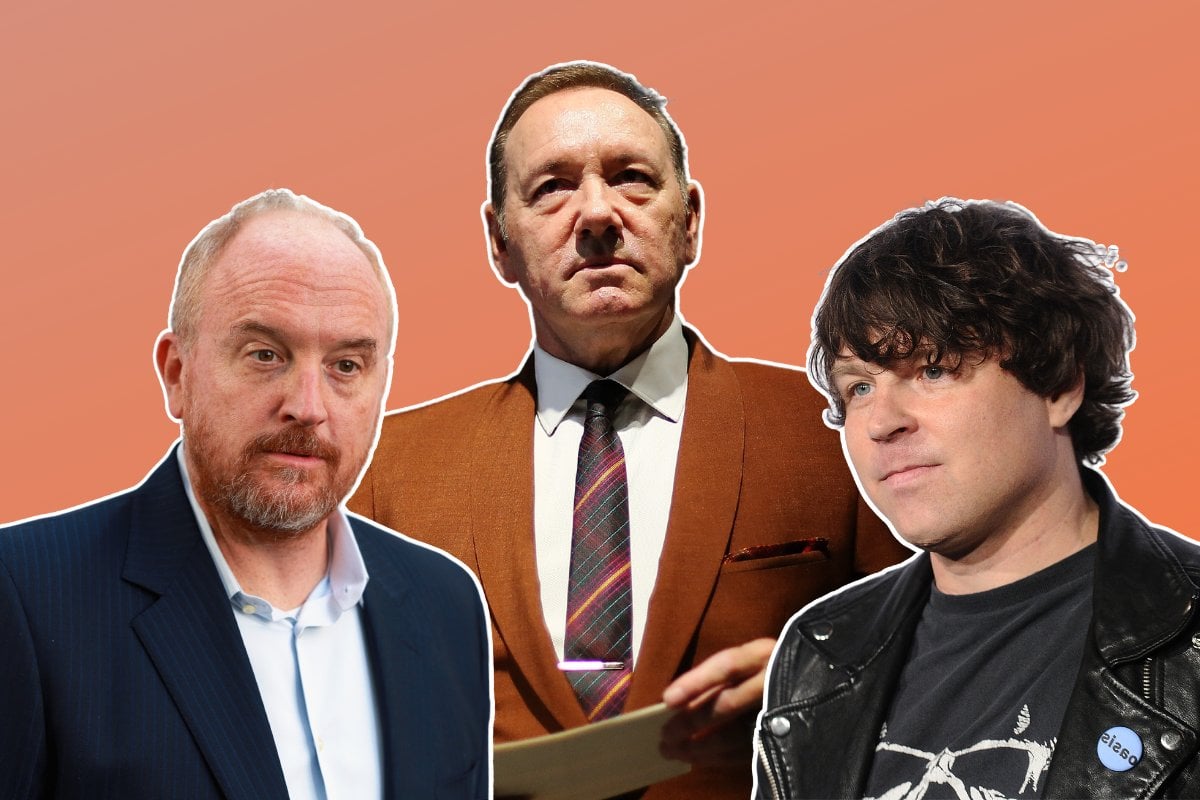 This post deals with sexual misconduct and sexual assault, and could be triggering for some readers.

In April, Louis C.K. quietly accepted the Grammy Award for Best Comedy Album for Sincerely Louis CK, on which he joked about his well-documented sexual misconduct allegations.
The following month, Ryan Adams played a sold-out show at New York's famous Carnegie Hall.
Days after that, distribution rights for two films led by Kevin Spacey were shopped around at the Cannes Film Festival.
And so it seems, the 'uncancellations' are in full swing.
Watch: Women and violence - the hidden numbers. Post continues below video.
These three men have followed a pretty similar path over the past few years, having each faced sexual misconduct or abuse allegations from multiple accusers.
In 2017, five women came forward with allegations of sexual misconduct against C.K. in a New York Times expose, which accused him of masturbating in front of women without consent.
Similarly, in 2019, seven women, including musician Phoebe Bridgers and his ex-wife, Mandy Moore, accused Adams of misconduct. A New York Times investigation, titled 'Ryan Adams Dangled Success. Women Say They Paid a Price', documents allegations of verbal and emotional abuse, and harassment.
Then there's Spacey, who in 2017 was accused by actor Anthony Rapp of making a sexual advance towards him in 1986, when he was 14 and Spacey was 26. Following this, 15 others came forward alleging similar abuse, including eight who worked on his Netflix series, House of Cards.
After each flurry of allegations, the men released lengthy statements, offering apologies.
In his, C.K. said the women's accounts were true, and he was "remorseful" of his actions. He ended by saying he would "step back and take a long time to listen".