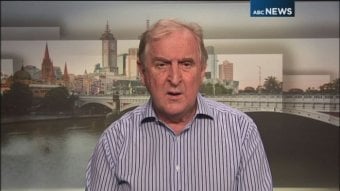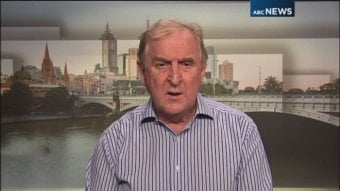 This is Kevin Donnelly.
He is the man who has been chosen to review the national school curriculum by Education Minister Christopher Pyne. In other words, he's in charge of the conversation about what our kids are going to learn at school.
Gone are the days when you just learned reading, writing and arithmetic. The school curriculum in now a political football of epic proportions. And it's currently having the sh*t kicked out of it by both sides.
Dr Kevin Donnelly is the founder of the Education Standards Institute (an organisation which "favours an education system based on … a commitment to Christian beliefs and values") and former chief-of-staff to Liberal Party Minister Kevin Andrews.
So the fact that a guy with a pretty clear political agenda is in charge of the curriculum review is – in itself – controversial. While you might never heard of Donnelly before, he is a pretty outspoken guy with some screwed up somewhat unusual and highly contentious opinions.
Here are six quotes, which probably point to his take on the world around us — and what your kids might be learning in school in the not too distant future.
1. In his article 'The gender agenda' in 2005, Donnelly wrote, "Governments and teacher groups around Australia, for some years, have pushed the rights of gays, lesbian, bisexual and transgender people on the basis that there is nothing wrong with such lifestyles." 
Because advocating for the rights of marginalised groups who are institutionally discriminated against is way more evil than, you know, saying that there is something "wrong" with being gay.