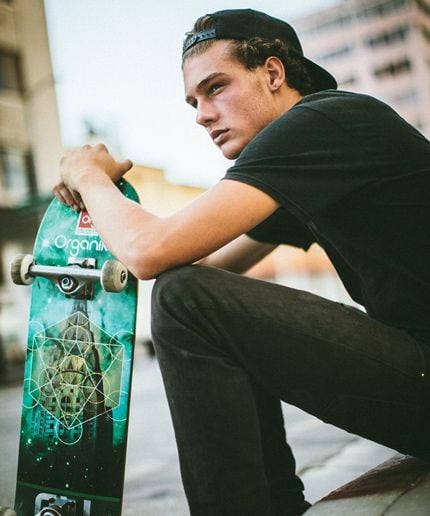 Supermodel bestie rich-girls Kendall Jenner and Gigi Hadid, both 20, know that you don't have to be a wealthy reality star to launch a successful modelling career (but it does help).
Poors can be hot — even ones that don't have mansions, or even apartments!
While neither of the girls had to be talent-spotted by a model scout to launch their careers, they know that it's normal for hotties to get discovered.
Armed with this knowledge, Jenner and Hadid knew it was their model-scouting moment when, while shooting a commercial on Venice Beach, they stumbled upon a chiseled yet poverty-stricken surfer.
John Economou, 20, arrived in Los Angeles from Milwaukee with big dreams of male-model stardom, but soon found himself sleeping on his surfboard (probably).