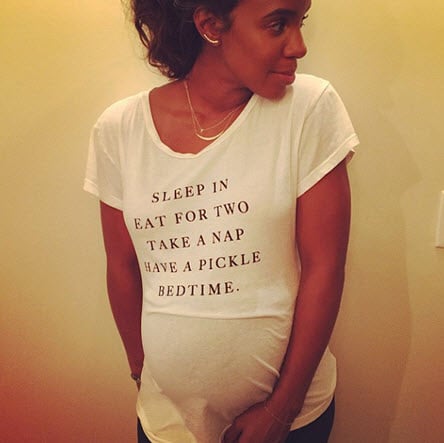 UPDATE: Kelly has named her little boy Titan Jewell. Sounds like a wristwatch. Or maybe an X-men. But if he's got any of his parents' coolness, little Titan will pull the name off. Best bud Beyoncé put up a picture on Instagram congratulating the 'spoons' (Kelly's husband is Tim WitherSPOON) –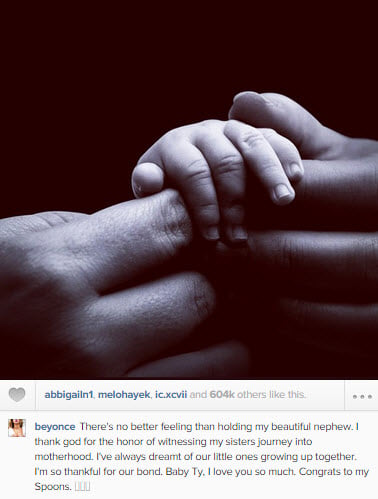 No idea if that is Titan's hand, but nawwwww.
As Mamamia Reported yesterday:
Kelly Rowland has had a child.
It's destiny. It's destiny's child.