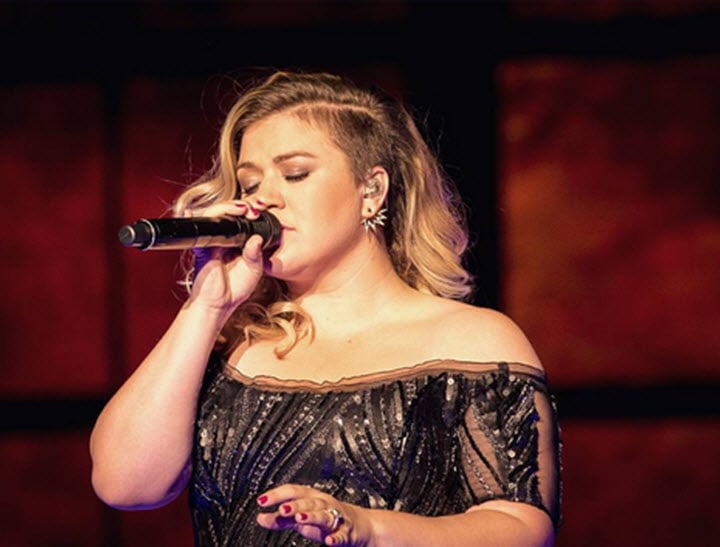 That's one way to make a statement.
Singer Kelly Clarkson, 33, has just announced her second pregnancy on stage during a performance at the Staples Center in Los Angeles.
Clarkson began crying on stage during the song, "Piece by Piece," which is a song about her personal relationship with her father, before talking about her supportive husband Brandon Blackstock.
"Not everybody is born with a great dad or a great role model. I married such a great lover," she said.
"I was not planning on announcing this. I'm totally pregnant again," Clarkson then revealed.
"That was not planned. I just didn't want you to think I was crazy. Honestly I'm just hormonal today. Nothing's wrong. I'm okay. I haven't vomited yet," she continued.