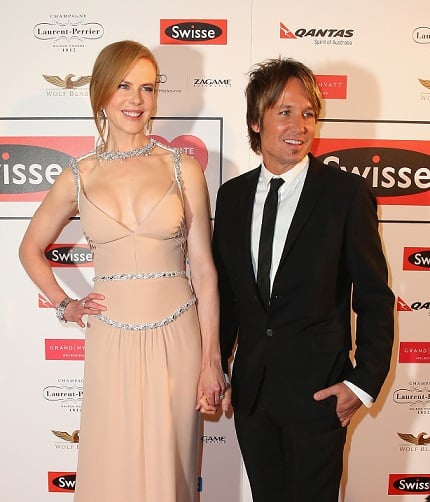 In between tour dates and red carpets, Nicole and Keith found time sing for busy staff at a kids' hospital.
They always make a point of visiting children's wards when they're 'home', and last Friday, Keith Urban and Nicole Kidman visited the Monash Children's Hospital in Victoria, and ended up giving a family performance.
And while (we guess) hospital staff were thrilled to see the pair, they received an unexpected present. An impromptu performance from both stars of the song Amazing Grace. After the visit, the pair frocked up and went to the Swisse Celebrate Life Ball, which raises funds to support the hospital.
In a video released by the hospital, Urban is on the guitar belting out the tunes (with the crowd all filming the performance on their iPhone). And then the video pans left to show Kidman elegantly providing back up.
Kidman told Melbourne's Herald Sun that her charity work is "one of the most important things I do. It's deeply sad regarding the illnesses suffered by children. But events like the Swisse Celebrate Life Ball ensure that we are able to give to families in need. Even if it is just listening and hugging and showing support, then it's worth it."
For the full performance, here is the video:
The couple were captured on the red carpet later in the evening where Kidman clearly stole the spotlight.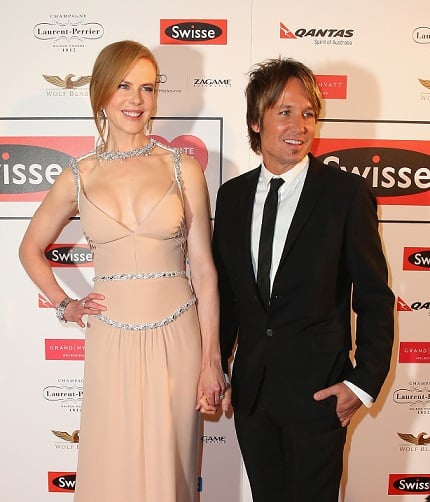 Want more? Try this:
47 stylish baby names you haven't thought of yet.